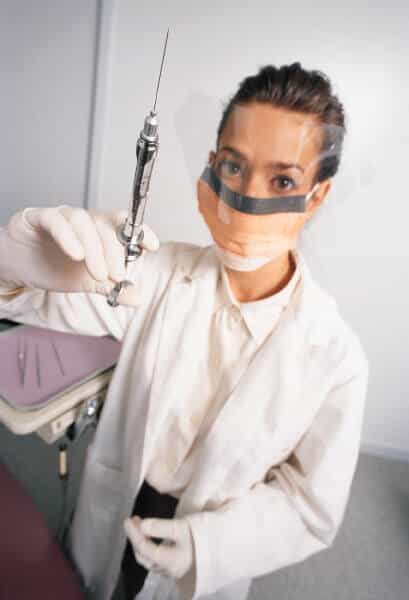 REFUSAL TO GET VAXXED COST HIM PRIVILEGES
After a doctor's request for an exemption from his employer's COVID-19 vaccine mandate was denied, his privileges at Kaleida Health's facilities, including Buffalo General Medical Center, were suspended due to his noncompliance.
When he later tried to secure injunctive relief from the Erie County Supreme Court preventing Kaleida from suspending those privileges, the latter moved to dismiss his complaint. And after the court sided with Kaleida, and threw the case out, "without prejudice," the physician appealed to the Appellate Division, Fourth Department.
Because the doctor had filed a complaint with the Public Health and Health Planning Council, pursuant to the state's Public Health Law, the AD4 thought he first needed to exhaust that administrative avenue before seeking relief from a court of law.  As a result, the denial of the injunction and the dismissal without prejudice were left undisturbed.
Now that was sick ….
# # #
DECISION