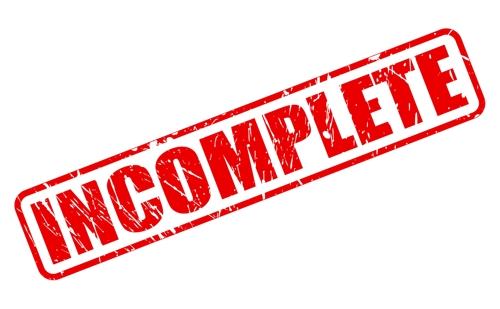 SINCE COMPLAINT WAS SUBJECT OF DISMISSAL ORDER, ITS OMISSION WAS FATAL TO APPEAL
After her complaint against the County of Monroe, City of Rochester and M.M. was dismissed by the Monroe County Supreme Court, JW appealed to the Appellate Division, Fourth Department.
But upon its inspection, the appellate court found the record to be inadequate, and concluded that those irregularities foreclosed "meaningful appellate review."
Apparently J.W. not only neglected to include a copy of the complaint (which defendants successfully sought to dismiss), but she failed to provide "all of the relevant motion papers and exhibits upon which the order was founded."
Given those defects, J.W.'s appeal of the Supreme Court's dismissal order also met with dismissal.
Now how unappealing was that?
# # #