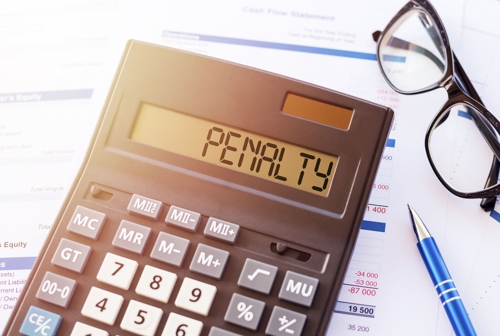 LOOK WHO'S IN THE PENALTY BOX
On April 26, 2022, a judge of the New York County Supreme Court found former President Donald Trump in contempt for failing to comply with the court's directive to produce certain documents by March 31, 2022, and sanctioned Trump $10,000 per day until the contempt was purged.
Apparently, the judge took issue with the fact that instead of surrendering the materials, Trump opted to file "16 pages of boilerplate objections and a four-page affirmation by counsel," which represented that Trump was "unable to locate any responsive documents in his custody." But conspicuously absent from that submission was any attempt to "identify what search methods were employed, where they were employed, by whom they were employed, and when such searches took place."
On appeal, the Appellate Division, First Department, was of the view that the court below had correctly concluded that the former President was not in compliance with a lawful subpoena (issued by the New York State Attorney General's Office) and that Trump had failed to comply with the court's directive that he promptly and fully respond.
The AD1 thought the $10,000-per-day sanction was "a proper exercise" of the lower court's "discretionary power" and didn't see it as "excessive or otherwise improper, under the particular circumstances."
Bet Trump was contemptuous of that ….
# # #
SOURCE:
ATTORNEY GENERAL'S PRESS RELEASE (re underlying contempt finding)
UNDERLYING SUPREME COURT ORDER FINDING TRUMP IN CONTEMPT

APPELLATE DIVISION'S DECISION (upholding contempt and sanctions)