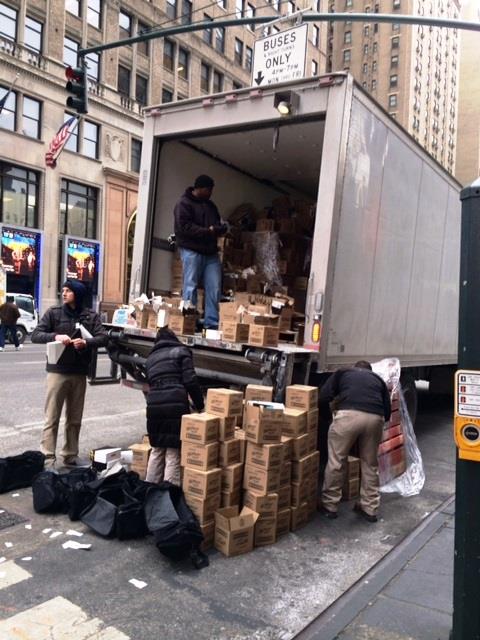 COMPANY COULD HAVE USED A BIG LIFT HERE
When a personal injury case was filed after a worker was harmed "unloading material from a truck's shipping trailer or liftgate," Transel Elevator and Electric sued First Specialty Insurance Company, (issuer of a "commercial package insurance policy"), claiming that the latter had a duty to defend or indemnify Transel in the negligence case.  But a New York County Supreme Court Justice disagreed and dismissed the case.
On appeal, the Appellate Division, First Department, noted that the policy's "auto exclusion," expressly disclaimed coverage for any injury or damage arising from the "ownership, maintenance, or use of any 'auto,'" which the policy defined as including "automobiles and trucks." And the disclaimed "use," included any "loading or unloading." (It was of no import, according to the AD1, that the trailer lift was defective.)
Given that the truck was an "auto," and the worker was engaged in activity encompassed by the exclusion, the AD1 agreed that the policy's "clear and unmistakable" language warranted relief in the insurer's favor and affirmed the litigation's dismissal.
That was far from uplifting for Transel.
# # #
DECISION