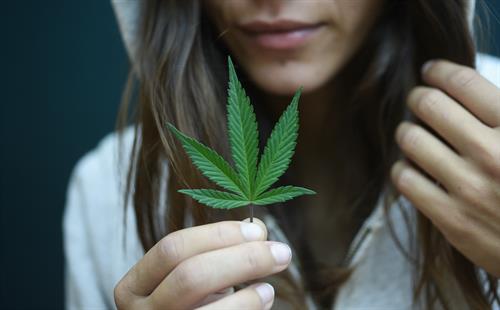 IS IT AN IMPENETRABLE THICKET?
In 2021, New York State enacted the Marijuana Regulation and Taxation Act (MRTA) which, among other things, legalized the recreational use and possession of a wide spectrum of cannabis products by individuals over 21-years-old. Together with revolutionizing New York's policy on marijuana consumption, and recognizing the historic inequities relating to the selective enforcement of criminal laws relating to the drug, the MRTA authorized retail sale of marijuana by state-licensed businesses referred to in the statute (and associated regulations) as "Adult-Use Retail Dispensaries."
Since 2021, brick-and-mortar marijuana storefronts – both licensed and unlicensed – have sprung up throughout the New York City area.
Especially as the City's economy recovers from the COVID-19 pandemic, the prospect of a retail tenant opening for business, and for a landlord to begin collecting rent, is a welcome one. But caution is required because of the strict requirements which govern local retail cannabis licenses, and the substance's continuing status as an illegal drug of the highest level under federal law.
The risks associated with an unlicensed retail cannabis operation, or leasing to one, are quite considerable. The unlicensed sale of these products remains a criminal offense under New York law and is subject to strict nuisance abatement laws. Among other things, the operation of an unlicensed retail cannabis store can result in eviction proceedings brought by local government, together with potentially hefty fines being assessed against all concerned. And to that end, New York City has recently initiated robust efforts to shutter unlicensed establishments and to compel property owners to displace them. [See our prior post on this topic: EVICT THE ILLEGAL CANNABIS SHOPS!]
Even when they intend to run a retail dispensary in compliance with MRTA, careful planning and lease drafting are required. Here are just a few of the challenges the parties should be mindful of:
Agreeing Upon a Reasonable Time for a Tenant to Apply for, and Obtain, a License
A retail dispensary must specify the location from which it intends to sell cannabis in its state licensing application. And cannabis products cannot be sold until the establishment has been approved and a license has been procured. Thus, the dispensary will likely have no legal revenue from cannabis sales from which it could pay rent when it signs its lease. One possible solution to this "chicken and egg" problem is to include a contingency in the lease that gives the tenant a certain number of days to apply for, and obtain, a license; permitting either side to cancel the occupancy arrangement if the required authorization can not be timely procured or is denied. 
Landlord's Reservation of Inspection and Access Rights
MRTA has strict requirements as to who can be present at a cannabis retail facility, generally prohibiting an unlicensed landlord (or its representative) from being on-premises without the licensed operator (or duly designated agent).  Relevant clauses of the standard-form lease will need to be carefully revised to ensure compliance with the statute.
Zoning Issues
New York City retains the power to regulate the time, place, and manner of operation of Adult-Use Retail Dispensaries. Factors, such as distance from a school or house of worship, can prevent a cannabis related business from setting up shop. Thus, the parties must ensure that the activity will comply with local zoning and planning laws before entering into any occupancy arrangements.
Banking Issues
Many national banks refuse to maintain accounts or to extend financing to cannabis businesses because of the product's illegal status under federal law. Care should be taken by all parties to ensure that deposits, including those derived from rent payments, will be accepted by their banks. Likewise, mortgage financing with some lenders may be jeopardized by this kind of contemplated use. It is thus essential that the parties check with their respective lenders and banking institutions before entering into a lease.
Insurance Issues
Most commercial general liability insurance policies continue to exclude coverage for cannabis operations. Because a lease will often require a landlord to be an insured under the tenant's policy, this can trigger considerable problems, such as an incurable lease default, should policy rejections or disclaimers later occur. In addition, national title insurance companies will sometimes decline to act as a settlement agents in the event of sale of, and/or with processing mortgage transactions for, those properties wherein cannabis related businesses are situated. These are, of course, additional hurdles which must be addressed and surmounted before a lease begins.
CONCLUSION
Though the list of technical challenges is daunting, a lease for the operation of a retail cannabis business has the potential to put storefronts, many still vacant after the pandemic, to productive use. But it remains of critical importance that one consult with appropriate professionals -- such attorneys, accountants, bankers, and insurance brokers familiar with cannabis business operations -- who can assist with navigating the parties through this novel, complex, and potentially profitable landscape.
# # #
If you have any questions about this piece, or about setting up (or evicting) a cannabis business, please do not hesitate to reach out to Newman Ferrara attorney, Michael Weiner, Esq., at 212-619-5400.