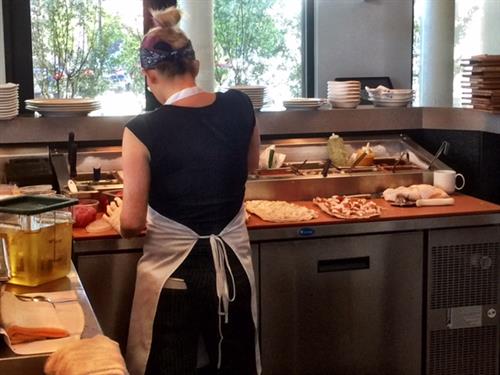 WERE THEY SLEEPING AT THE WHEEL AT THIS PIZZERIA?
According to a press release issued on March 30, 2023 by the U.S. Equal Employment Opportunity Commission (EEOC), T.C. Wheelers, Inc., d/b/a "T.C. Wheelers Bar & Pizzeria," located in Upstate New York, was hit with a gender-identity based harassment lawsuit.
Apparently, Q.J.C., a transgender male cook, was repeatedly disparaged by management and employees and was supposedly told that he "wasn't a real man," and asked if he had "female parts." It is also said that he was intentionally misgendered with female pronouns.
Despite objections to this behavior, the company reportedly failed to take action, and Q.J.C. was forced to resign.
Since the conduct in question allegedly violated Title VII of the Civil Rights Act of 1964, (which prohibits employers from discriminating against employees on the basis of sex or gender identity), the EEOC filed the litigation (EEOC v. T.C. Wheelers, Inc. d/b/a T.C. Wheelers Bar & Pizzeria, Civil Action No. 1:23-cv-00286) in U.S. District Court for the Western District of New York, Buffalo Division. (In addition to back pay, compensatory damages, and punitive damages for the affected employee, the complaint also asserts a cause of action for injunctive relief to address and prevent future workplace-related, gender-based harassment.)
In a written statement released by the agency, New York Acting District Director Timothy Riera observed, "Employers must understand that Title VII protects employees from discrimination based upon gender identity and that they have a responsibility to prevent such discrimination from occurring. Employers should handle complaints of harassment seriously and take measures to prevent such abuse. If they fail to do so, the EEOC stands at the ready to enforce federal law."
Were they being silly as a wheel at T.C. Wheelers?
# # #
SOURCE