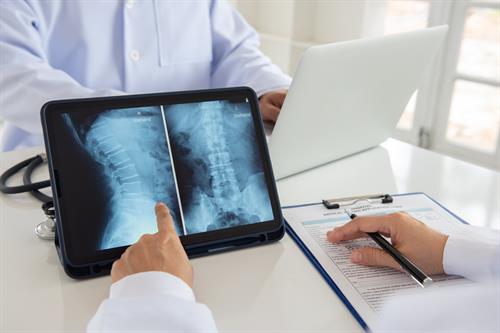 THIS HAD TO BE A REAL PAIN
After her request for accidental disability retirement benefits was denied by the Board of Trustees of the New York City Police Pension Fund, J.S. filed a special proceeding -- pursuant to CPLR Article 78 -- to have that determination annulled. But when her petition was denied by the New York County Supreme Court, an appeal soon followed.
On its review, the Appellate Division, First Department, noted that the "credible evidence" supported that J.S.'s injury was not causally related to a line-of-duty incident. Apparently, J.S. remained on "full duty" post-injury, and qualified for a firearm until her retirement. That, together with her repeated failure to present evidence which supported her claim (that her injury was line-of-duty related), resulted in an affirmance of the denial of relief in her favor.
Interestingly, the AD1 noted that J.S.'s "subjective complaints" were found by the administrative agency to "not match the objective medical findings. And while she presented a surgeon's report that her herniated discs resulted from her work, the Medical Board didn't agree and the AD1 deferred to the agency's findings.
Did she slip up her slipped-disc case?
# # #

DECISION