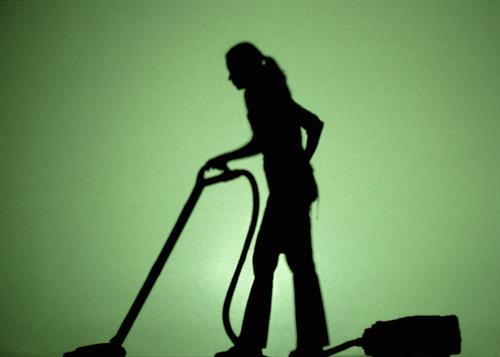 LOOKS LIKE THIS COMPANY ABHORRED A VACUUM
In a press release dated March 3, 2023, the U.S. Equal Employment Opportunity Commission (EEOC) announced it had filed a lawsuit against Innovative Services NW (ISNW), a nonprofit which assists those with disabilities "build self-reliance."
Ironically, ISNW was alleged to have wrongfully denied a disabled janitorial employee's request for a reasonable accommodation. While a doctor had cleared the woman to return to work, she could not use a "backpack vacuum," and when she asked that she be allowed to use an upright vacuum unit (which other employees were allowed supplied), that request was denied. And because the company further concluded that it would be "too much risk" to allow the employee to return to the facility, unless she secured a "100% release," she was initially placed on unpaid leave, and later terminated.
Alleging that the company's actions violated the Americans with Disabilities Act (ADA), the EEOC filed its lawsuit in U.S. District Court for the Western District of Washington (EEOC v. Innovative Services NW, Civil Number 2:23-CV-00295), seeking back pay, compensatory and punitive damages, and injunctive relief (stopping such discrimination from occurring in the future).
In a written statement released by the agency, Elizabeth Cannon, director of EEOC's Seattle Field Office, observed that the employee "simply asked to return to work using an upright vacuum, equipment already used by other employees. Instead, ISNW chose to fire her …. Under the ADA, an employer cannot deny an employee with a disability the opportunity to work when there is a readily available accommodation that would allow her to perform her job."
Bet Innovative thought that sucked.
# # #
SOURCE