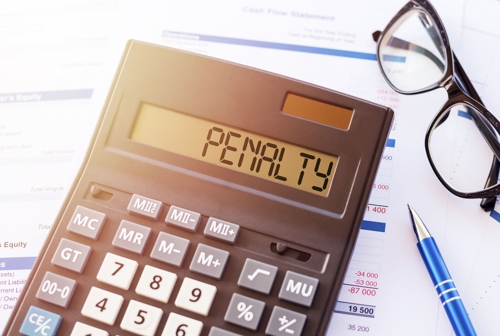 This Landlord's in Hot Water
A Brooklyn landlord has been fined some $2MM for code violations including, among other things, failure to provide hot water, inadequate gas service, vermin infestations, and partially blocked fire escapes.
The New York City Department of Housing Preservation and Development (HPD) has documented the existence of 48 Class "C" violations, which are hazardous conditions requiring immediate attention (along with over 200 lesser violations). Per NYC's Administrative Code, owners of buildings with "C" violations face monetary penalties in the amount of $125 per day, per violation.
Based on unpaid taxes, water, and sewer fees, the city transferred ownership of the building to a nonprofit housing agency in 2017, but a court found that the "taking" was wrongful and ordered that the building be transferred back to the owner in 2019.
In 2021, HPD then commenced what is known as an "HP Proceeding" against the landlord to procure a court order directing that all violations be corrected. The parties entered into two consent orders, pursuant to which the landlord was required to address the existing violations. When those issues remained unabated, the city moved, in April of this year, to hold the landlord in contempt of court and for an order directing the payment of penalties that had racked up.
Interestingly, the owner sought to justify its noncompliance by alleging it was waiting for a plumbing company to test the gas lines, and attributed delays to the tenants' refusal to provide access to their units. In response, HPD's counsel noted that the gas problems began in October 2019 and remained unaddressed, at the time of the HPD's motion, some three years later. (The agency further pointed out that the failure to fix 256 violations, in multiple apartments and building common areas, could not be wholly attributed to "alleged bad acts of tenants.")
A judge ultimately agreed with HPD, found the landlord in civil contempt, and granted the agency a judgment in the amount of $2,045,390.00, which must be satisfied by January 31, 2023. And absent compliance therewith, the judgment may be taken as a lien against the building.
A NYC spokesperson told Law360 that the City was "pleased with the court's decision," noting that it was "an important step toward addressing longstanding code violations in [the] building and improving the conditions for the New Yorkers who live there."
Counsel for the landlord did not respond to a reporter's request for a comment, but it's a safe bet they're now feeling the heat.
SOURCES:
Link to the LAW360 article (subscription required)
# # #
If you have a landlord-tenant issue or concern, and would like to speak to an attorney, do not hesitate to call 212-619-5400