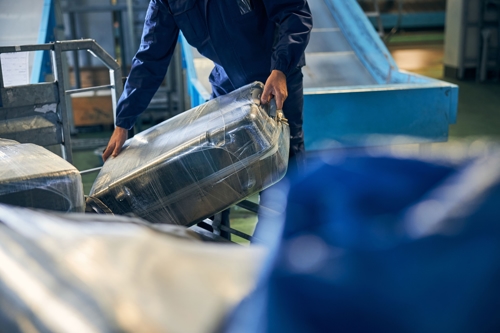 Manual Workers Paid Less Than Minimum Wage
In early October, a proposed class action was filed in Brooklyn federal court by Jacori Curtis, an employee of an Emirates Airline affiliate -- DNATA Aviation USA, Inc. (DNATA). Curtis alleged the company violated New York State Labor Law by not paying their manual workers on a weekly basis.
Curtis and the proposed class (potentially more than 200 members) are employed by DNATA at JFK (and other area airports) as ramp agents and baggage handlers, and because at least 25% of their work involves physical labor, it is statutorily required they be paid weekly.
According to the complaint, "The timely payment of earned wages were and are crucial to Curtis's ability to pay day to day and monthly expenses, especially due to the New York area's high cost of living. Defendant's conduct in paying Curtis's wages late throughout his employment resulted in him having to pay bills late on more than one occasion."
The suit also alleges that DNATA requires its personnel to wear uniforms but fails to provide uniform-maintenance pay mandated local law – the New York Code of Rules and Regulations. When costs and time spent laundering their uniforms outside of work hours are accounted for, these employees allege that they earn less than the prevailing minimum wage.
Since DNATA has been able to report breaking profits as a result of its workers' efforts, the litigation seeks to recoup appropriate compensation, together with an award of legal fees and costs.
We sense some turbulence ahead ....

# # #

SOURCE
Curtis v DNATA Aviation USA, Inc. (Complaint)
DNATA press release detailing "record-breaking profits"
https://www.law360.com/articles/1537269/emirates-airline-unit-accused-of-illegal-biweekly-pay (subscription required)