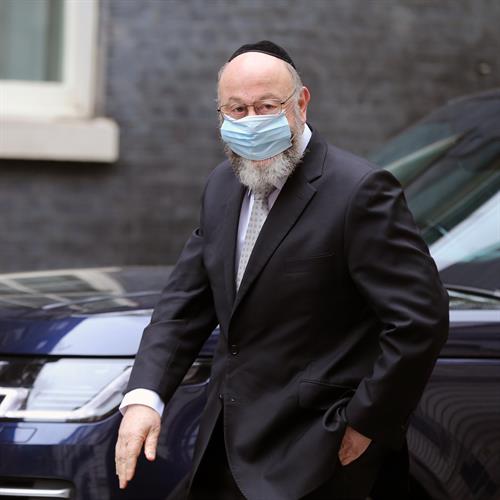 Failure to timely repair or wear mask wasn't harassment, but screaming was
A Queens tenant filed suit against his landlord alleging, among other things, that his family was being harassed and needed a court order compelling needed repairs. (The complaint alleged that the property owner had withheld "essential services" and engaged in "harassment.")
Located in a three-story building, with a preschool in the basement, and a synagogue on the first floor, the tenant occupied one of two apartments on the second floor -- with a portion of the rent income reportedly going to the synagogue.
The tenant alleged that the owner was remiss in making repairs, including with respect to "heat, hot water and electric systems." And when the tenant confronted the property manager about this, that person was rude and screamed at the tenant – which caused the tenant discomfort since the manager wasn't wearing a face mask.
The owner, on the other hand, claimed that the conditions had been repaired, albeit belatedly. It also denied that the person who the tenant spoke with was the property manager. (Apparently, the individual in question was on the synagogue's board, and the owner thus claimed it was not liable for that person's conduct.)
Initially, the court found no evidence that the denial of services "was a concerted scheme as opposed to a building in need of maintenance." It also noted that the conditions complained of had been remedied. (The attempts to address the defects rebutted the presumption that the respondent purposefully harassed the petitioner by denying essential services.)
Further, the court found that since the synagogue was a direct beneficiary of the rent stemming from the subject apartment, its board members had a "fiduciary relationship with the building." The court noted that the owner "should know or should have known that said payments could incentivize someone to engage in that type of behavior in the analogous fashion as respondents in nuisance proceedings are responsible for their guests." The court noted, "an entity may be liable for harassment if they are 'in control of a building.'" Because the landlord, here, ceded part of the financial interest in the building to the synagogue, the board members had some measure of control in the building's affairs, making the owner liable for the board member's acts.
With respect to the mask issue, the court ruled, "[t]he lack of mask wearing, by itself, did not constitute harassment as the intentionality was not geared towards the petitioners, rather no nexus was proven with regard to the lack of masks and [tenants]. Harassment could exist … where someone was a consistent mask-wearer who would then consistently take the mask off for purposes of threatening someone else. However, here, even a wholesale rejection of masks, while not backed by any science or common sense or general decorum, was not proven to target [tenants] specifically and, therefore, does not constitute harassment."
The court concluded that the tenant had been "harassed' by the board member, but not by the temporary deprivation of building services or lack of an enforced mask mandate.
CITATION: Pusateri v. Abramov, Civil Court, Queens County, Case No.: L&T 80/21, decided Dec. 14, 2021. Jimenez, J.