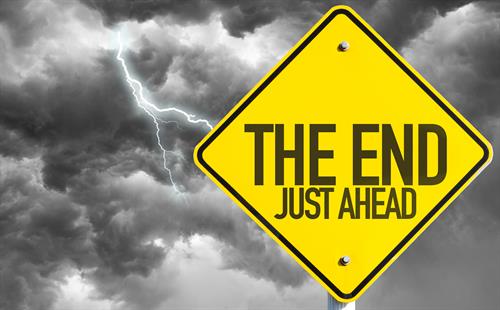 With N.Y.'s eviction moratorium set to expire, what's next?
Hundreds of thousands of financially strapped renters fear they'll soon lose their homes. And not without good reason. If sources close to The City are to be believed, Gov. Kathy Hochul is considering letting the pandemic protections expire after January 15.
New York's pandemic relief program—one of the country's most expansive—first went into effect in the spring of 2020 and has since been extended twice. In effect, landlords are forbidden from evicting tenants that have submitted documentation asserting that they have faced coronavirus-related financial hardship and are thus are unable to pay rent.
But according to a recent report published in The City, the Governor's office is pushing state lawmakers to let the law lapse —arguing that businesses and schools have reopened and normalcy is returning. (To what degree this remains true, as Omicron runs rampant, is anybody's guess.)
Hochul finds support among the state's landlords, who have opposed the measures since the time they were first imposed back in March 2020. Pro-tenant advocates, however, have a different take. "[N]o person should be put out on the street at such a perilous time," said Sen. Zellnor Myrie (D-Brooklyn), a member of the State Senate's housing committee.
This lapse in protection is expected to come just as New York is slated to receive an additional $27.2 million from the U.S. Department of Treasury. (The Hochul administration had asked for $1 billion.) As earlier reported, New York's $2.7 billion Emergency Relief Rental Program (ERAP) has been running low on funds, and, as a result, has had to stop accepting new applications. Consequently, tenant and housing groups filed a lawsuit against the state seeking to force the Office of Temporary and Disability Assistance (OTDA) to reopen the application process. That action is now pending.
Cea Weaver of Housing Justice for All stressed the importance of tenants understanding their rights, particularly ahead of a potential surge of eviction cases. Just because a landlord tells you to leave does not mean you have to go. "The only person who can evict you is a judge and court marshal," she said. "It's important that people not self-evict if their landlord brings a case."
SOURCE (SUBSCRIPTION MAY BE REQUIRED) - https://www.thecity.nyc/2022/1/4/22867697/hochul-signals-aim-to-let-eviction-moratorium-expire-albany-sources-say