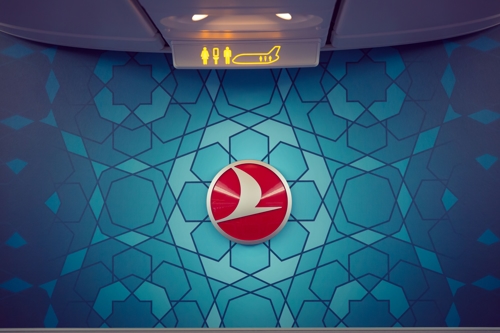 JUST IN TIME FOR THE HOLIDAYS
In a federal court complaint, filed back on April 27, 2020, Svetlana Sholopa sued Turkish Airlines for the latter's failure "to provide full refunds to customers whose flights were cancelled as a result of the coronavirus, or COVID-19." [Complaint, paragraph 1.]
While on April 3, 2020, the US Department of Transportation had issued an "Enforcement Notice," advising domestic and international carriers that they were required to provide "prompt" refunds given the "public health emergency" that existed at the time, [Complaint, paragraph 3], Turkish Airlines failed or refused to comply. That inaction compelled Sholopa's suit, which sought not only equitable relief but damages premised upon such legal claims as "(i) unjust enrichment, (ii) conversion, (iii) breach of contract, and (iv) money had and received." [Complaint, paragraph 16.]
In a Memorandum filed on December 20, 2022, Sholopa's counsel advised the court of a proposed settlement of the claims, on a classwide basis, with the class members to be defined as:
"[A]ll United States residents who purchased tickets for travel on a Turkish flight scheduled to operate to, from, or within the United States between the Class Period (a) whose flights were cancelled by Turkish, (b) the customer did not cancel the flight or fail to show for the first leg of the flight prior to the cancellation of a later leg, (c) the customer did not request and receive a voucher or rebooking from Turkish, and the customer did not request and receive a charge back from their credit card provider for the full amount of the flight cancelled by Turkish."
While the exact dollar amount of the settlement has not been publicly disclosed, if approved, class members who have already received a refund can choose between $10 in cash or a $45 voucher for a future Turkish flight – with that particular pool capped at $1 million.
Those who have yet to secure their money back will be entitled to a full refund together with a 1% kicker (of their unused ticket price). And for those customers holding partially used tickets, they will receive a refund plus 1% of the price of their unused segment(s).
Pursuant to a court order, the airline has until December 30, 2022, to note any objections it may have to the proposed settlement.
Now that's the ticket!
# # #
U.S. Department of Transportation Enforcement Notice
Sholopa v. Turkish Airlines ~ Complaint
Sholopa v. Turkish Airlines ~ Memorandum in Support of Preliminary Approval of Settlement
Sholopa v. Turkish Airlines ~ Order setting 12/30/22 deadline