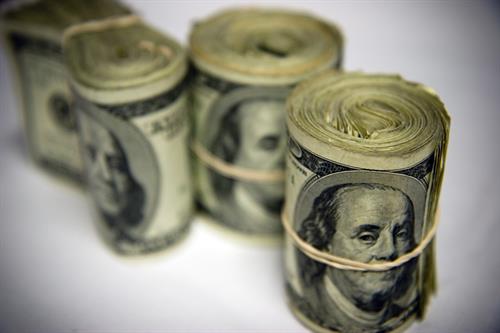 Landlords, Tenants receive checks in the wrong amounts
Glitches and hiccups have come to define the state's handling of the rent-relief program. As we reported earlier, the Office of Temporary and Disability Assistance (ODTA) was slow to process applications and disburse funds to low-income households. And now, just when they finally started issuing payments to qualifying New Yorkers, it turns out that the checks aren't matching the rent arrears.
Some landlords—who, like tenants, are also eligible for relief under certain circumstances—reported receiving over-payments. They were then contacted by ODTA by phone, and were asked not to cash the checks and to wait for replacements.
Other applicants have allegedly been underpaid and must now navigate more red tape. ODTA has an appeals process and provides a helpline number on its website that applicants can call if they believe they are entitled to a higher sum. "But when those owners called the number, the people manning the lines were not aware of what the appeals process was," said an advocate for the Rent Stabilization Association.
ODTA's unhurried handling has only exacerbated things a bit. Since tenants submitted their applications back in June -- when the portal first opened -- they have continued to accrue arrears beyond the period their original applications covered. As more time lapses (between when applications were submitted and when payments are issued), underpayments will continue to arise. "The delays in this program mean the math will never add up," said Ann Korchak, a representative for the Small Property Owners of New York. Currently, 71,237 applications have been approved while another 111,291 are still pending review (and will likely eat up all of the available funds).
Earlier this month, when Governor Hochul extended the state eviction moratorium, an additional $250 million was allocated for applicants under the New York State Emergency Rental Assistance Program (ERAP). Half of those funds were earmarked for tenants making between 80 and 120% of the area median income; with the other portion set aside for landlords whose tenants refuse to participate in the program or moved while still owing rent. Both these groups were not covered by the federal funds distributed to New York.
Watch this space for more updates on ERAP and follow this link to review the official program reports published by the state.
SOURCE: https://therealdeal.com/2021/09/09/rent-relief-checks-go-out-for-the-wrong-amount/ (subscription may be required)