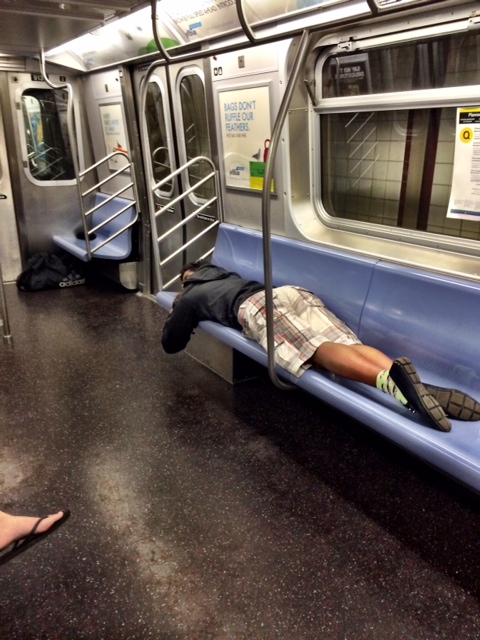 MTA DOLES OUT CREDITS & REDUCES RENT
Over 160 retail establishments across New York City's subway system are now eligible for rent relief, after the Metropolitan Transportation Authority ("MTA") officials approved a program intended to help small-businesses impacted by COVID-19.
According to the plan, qualifying businesses renting commercial space from the MTA, will have their rent forgiven for the months of April through July. Any rent payments that tenants have already made for that period will be offset against future rent. Starting August 1, tenants can either pay 10 percent of the store's gross sales or 10 percent of the original rent through the end of the year — whichever is higher. The latter option would double to 20 percent in January 2021. According to the agency, the rent reductions will remain in place through January 2023, or until the MTA's ridership returns to 75% of the pre-pandemic levels, whichever is earlier.
Since the program is designed for small local businesses (including newsstands), banks and national retails chains are ineligible. Furthermore, in order to qualify, stores must have been current on their rent prior to April 2020, and must not have received any other coronavirus-related funds or relief (including any coverage from any business-interruption insurance).
The MTA was previously criticized for its COVID-response, particularly since ridership had plummeted in the wake of the pandemic and establishments situated at places like Grand Central Terminal (which single-handedly generates about half of the agency's total retail real estate revenue) hardly saw any foot-traffic. Despite that reality, the MTA continued to demand full rent. While it initially deferred payments from April through July, the agency required that rents be paid in full August onwards, with missed rents being subject to interest and penalties.
By contrast, this latest relief program has been lauded as fiscally smart. According to Janno Lieber, the MTA's Chief Development Officer, this decision is a net positive. "Our rent collections for a couple recent months were below 50%. So we were starting to lose revenue and tenants, and replacing a tenant costs a lot of money," said Lieber.
"The MTA seems like it is coming to grips with the fact that it needs to keep its commercial tenants viable for its operation, which is correct," noted Elliot Sclar, a professor emeritus at the Columbia University Graduate School of Architecture, Planning and Preservation.
Even local politicians have backed the move, with Sen. Brad Hoylman, whose district includes Grand Central, noting in a statement, "This is a transformative action that will keep businesses open, save jobs and finally allow Grand Central Terminal's merchants to exit crisis mode and plan for a future after the pandemic."
Storeowners like Chris Taylor, co-proprietor of Li-Lac Chocolates, have welcomed the decision. "Everyone loves to complain about the MTA, and their tenants are probably no different. But today, we must acknowledge they took a huge step to saving many of our business. . . You can say a lot about the bureaucracy of the MTA, but our Grand Central location is our best one," said Taylor, before rectifying his statement, "was our best one."
SOURCE: The Real Deal