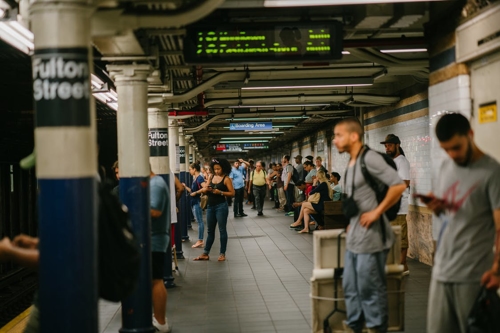 The MTA continues to improve on its 115-year-old subway system and has announced plans for its future passenger trains.  Known as the R211, this new car will have "high-tech features providing a better travel experience to MTA customers," notes Patch.   
Some believe riding these newfangled things will be akin to experiencing a Disney World attraction. LED lights and digital advertising (that will match any color scheme the MTA desires) will be a prominent feature.  
While regular riders are all too familiar with crowded trains on their rush-hour commute, these news cars are expected to afford wider space for passengers' convenience and will also feature "open gangways" which will allow riders to roam freely between cars, instead of walking through dangerous, unprotected doorways.  
"This project includes many new features to increase capacity and improve the customer experience," said John Santamaria, an MTA vice president and chief mechanical officer.  But most riders believe that slow service is the system's biggest problem. Will the new cars be able to fix that?  
Although the new trains will not speed up service, "trains will have digital screens allowing customers to view a precise arrival time for their new train," advises Patch.  (That's no consolation if you ask us.  None, at all.)