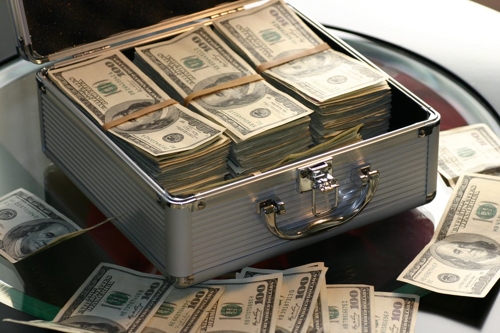 The betting industry is a juggernaut, and there's no other way to put it.
In 2018, the United Supreme Court allowed states to legalize sports gambling. As of 2020, New Jersey is one of five states where sports wagering is legal. It's such an attractive option that some New Yorkers will cross state lines so that they can place a legal sports bet.
A Hoboken bar owner has seen a rise in business since this kind of gambling was legalized in New Jersey. "Some are reps for sports-betting websites, like Draft Kings or PointsBet, there to promote online wagering via events in the bar," reads Crain's New York. "The others are New York gamblers, typically single men, who come in by train just to bet."
Since its legalization, more than $4 billion in bets were placed in 2019. However, instead of driving to Atlantic City, or the Meadowlands FanDuel Sportsbook, 80% of bettors used online sources to wager, "often using smartphones near train stations just outside New York City," reads Crain's.
According to 888 Holding PLC, a Gibraltar-based operator with an office in New Jersey, its biggest markets are in Jersey City, Hoboken, and Newark – three cities that are in close proximity to the Big Apple
"Much of the betting is being done in or near train stations, according to Yaniv Sherman, 888's head of commercial development in the U.S. Some of it is by commuters waiting for connections," Crain's reads.
New Jersey understands how much its economy revolves around sports betting, and lures in New Yorkers, any way they can. In addition to endless advertisements on trains and buses, sportsbooks even offer free shuttles, so New Yorkers can legally place bets. (The Meadowlands sportsbook, according to Crain's, is the largest outside of Nevada.)
But Jersey may be in for some tough competition, as sports betting is on the cusp of becoming legal in New York. "If you had to place a bet on New York mobile, right now the favorite would be approval in 2021 and launch at some point in 2022," said James Kilsby, an analyst with Gambling Compliance.
# # #
To read the full Crain's report, click here: https://www.crainsnewyork.com/sports/nj-train-stations-become-gambling-hubs-new-yorkers