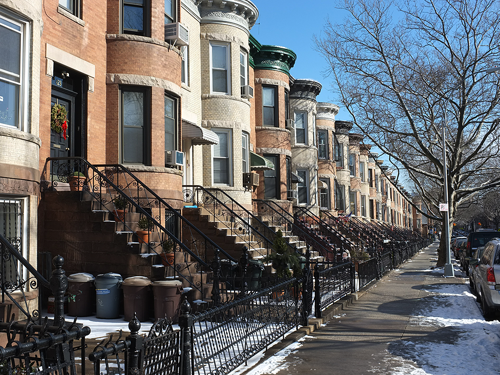 Yaniv "Ben" Erez, a Brooklyn landlord, is being sued by tenants for illegal (and hazardous) gas use. Erez has allegedly failed to provide adequate cooking gas and hot water since April of 2018 and has also set up an illegal connection in one of his buildings.
National Grid discovered the issue, and disconnected all gas services after finding an illegal flex bypass connection -- something which caused the deadly explosion in the East Village, back in 2015. The landlord and two others responsible for that 2015 blast were recently sentenced to prison.
Karen Young, a National Grid spokesperson, said that gas service can be restored to the Brooklyn building once all violations are corrected and approved by the Department of Buildings.
"Our issue here is that this landlord is clearly an unreliable person based on the fact that there has been several cases against him where he has lost his real estate license," said Sunny Noh, a supervisor attorney for the housing law unit at the Legal Aid Society representing tenants. "He was found to be in criminal contempt of a court case."
Erez is described as a "serial scam artist," according to Gothamist. In 2015, the man was accused of cutting off electricity and heat for ten days in his building on Rogers Avenue.
"This kind of game-playing cannot be tolerated," noted Jonathan H. Newman, managing partner at Newman Ferrara LLP. "It's imperative for the safety of all New Yorkers to keep people, like Erez, in check."
# # #
If you are having an issue with your landlord, please do not hesitate to reach out to one of our real-estate attorneys at 212-619-5400.
# # #
To read the full report on Gothamist, click here: https://gothamist.com/news/brooklyn-tenants-sue-scam-artist-landlord-allegedly-illegal-and-hazardous-gas-hook-