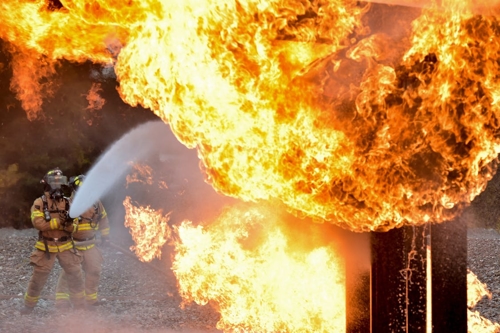 In 2015, a massive explosion killed two men in the East Village. And, after nearly five-years, the three people responsible for the devastation were finally sentenced. 
Property owner Maria Hrynenko, contractor Dilber Kukic, and unlicensed plumber, Athanasios "Jerry" Ionnidis, "illegally diverted gas from one Second Avenue building to another, triggering the tragic blast," according to the New York Post. 
Hrynenko implemented the plan using a hidden basement setup and, on the day in question, she and Kukic were caught on surveillance footage toying with the connection. They even were seen running past the building's restaurant patrons without warning them there was a potential gas leak. 
 "What the defendants did, in a matter of speaking, was roll the dice with the lives of many people," the Judge stated in open court. "The results, as we know, are catastrophic." 
The blast killed 23-year-old Nicholas Figueroa who was eating lunch at a sushi restaurant in the building, as well as Moises Locon, a 27-year-old busboy who worked at the establishment 
Sentenced to 4 to 12 years in prison, Manhattan District Attorney Vance hoped the outcome would send a clear message to other owners and developers that skirting of the City's laws would not be tolerated. 
# # # 
To read the full report, click here: https://nypost.com/2020/01/17/landlord-contractor-and-plumber-sentenced-to-4-to-12-years-for-east-village-gas-explosion/