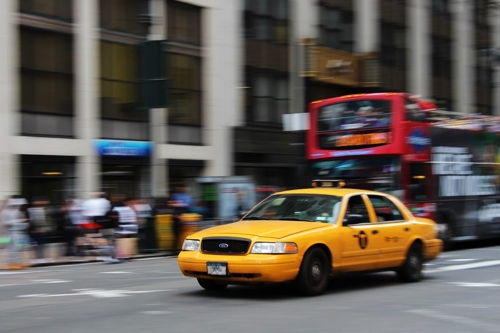 A New York City taxi driver – or any driver you secure via a ride-sharing app – is required to provide transportation to anyone willing to pay for that service. But unfortunately, for a number of different reasons, that obligation is being ignored. As a result, the New York City Taxi and Limousine Commission's (TLC) office has launched a new campaign "to combat illegal service refusals in taxis, Uber, Lyft, Via, and other for-hire vehicles," reads a press release from the TLC.
After a surge of minorities being subjected to discriminatory treatment, the TLC's campaign includes pictures of passengers of color urging riders to report discrimination to the TLC. These ads can be found at different transportation hubs (airports, subway stations, etc.), and are also running in newspapers and on social media.
According to the TLC Consumer Complaint Unit, there were 2,748 service refusal complaints in 2019. Most were by yellow taxi services, but the number of wrongful refusals by ridesharing app drivers are also increasing dramatically (669 refusals in 2019).
"Transportation is a fundamental right for all New Yorkers and visitors,especially when provided by drivers professionally licensed by our City," said the TLC Commissioner and Chair Aloysee Heredia Jarmoszuk. "Bias and bigotry resulting in service refusal to People of Color, People with Disabilities, or the LGBTQ community cuts to the very heart of New York City's welcoming embrace of all kinds of people."
All service refusals can be reported by dialing 311, using the 311 app, or visiting the 311 website.
# # #
To read more on the subject, click here: https://www1.nyc.gov/site/tlc/index.page
If you are a victim of discrimination, of any kind, please call one of our Civil Rights attorneys at 212-619-5400.