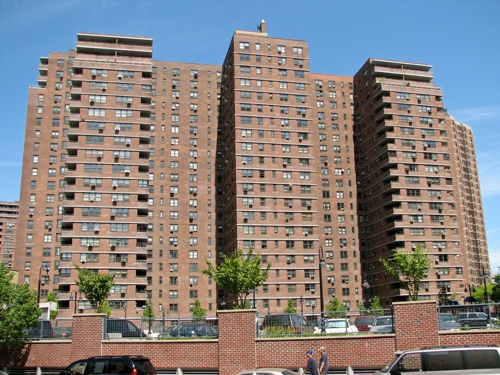 According to the Wall Street Journal, the number of building permits issued in New York City have risen drastically from 2018 -- the highest jump since 2015. The latest data show that some 26,547 permits were issued throughout 2019, which is roughly a 27% increase from the previous year.
Although the housing market is relatively weak, developers and analysts have "long-term optimism" about the future of the New York economy. But, the number of co-op and condo sales have fallen, with Manhattan sales dropping to the lowest it has been in the last decade. (Multifamily rental buildings also fell about 40% last year.)
"We forecast a decline in units in the condo market because of the current oversupply. We forecast a decline in the rental market because of the uncertainty that continues to cloud the market," said Nancy Packes, a housing-market consultant who monitors the construction pipeline.
The Bronx saw its biggest jump in development since the 1980's, as it saw a 50% increase in permits – roughly 5,500 in total. Part of this growth has to do with the riverfront development in Mott Haven in the South Bronx; which we previously reported on.
Although some developers want to focus on building luxury condos, others see a market for affordable homes. For example, a new mixed-use residential and office tower is currently being built in Long Island City. The "tower topping off at about 50 stories would have 285 condos, but they would be 'very efficient units' that allowed the construction of more apartments at a lower cost for each," notes the WSJ.
While industry professionals remain optimistic about the future of NYC real estate, with an unending series of anti-landlord laws being passed and property taxes expected to rise (significantly), the $64,000 question is, "Are these experts delusional?"
Only time will tell.
# # #
Should you require assistance with a real-estate transaction of any kind, please feel free to call one of our attorneys at 212-619-5400.
To read the full piece in the Wall Street Journal, click here: https://www.wsj.com/articles/new-york-sees-biggest-home-building-boom-in-years-11580654688