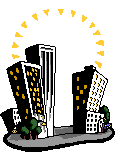 IS THIS THE BEGINNING OF THE END FOR NYC?
While COVID-19 has certainly impacted everyone, for Manhattan's retail and food establishments the repercussions have been particularly harsh. With dining rooms still closed, barely any tourists visiting the city, and most office spaces sitting empty, the pandemic has forced many national and international chains to rethink their operational structure and to reconsider whether or not they want to keep a physical presence in The Big Apple.
Just a few short months ago, New York City's allure and luster attracted a continuous flow of transplants and tourists from across the globe -- many of whom were drawn to the convenience of, and access to, the established businesses and brands and virtually unlimited cultural attractions; offerings which made the astronomical rents and high cost of living somewhat palatable. But without that traffic or any perceived upside, people like Michael Weinstein, the chief executive of Ark Restaurants—which owns Bryant Park Grill & Cafe and 19 other restaurants—are skeptical about the town's future. "There's no reason to do business in New York," he said. "I can do the same volume in Florida in the same square feet as I would have in New York, with my expenses being much less. The idea was that branding and locations were important, but the expense of being in this city has overtaken the marketing group that says you have to be there."
As we covered in an earlier blog piece, a lot of big-name retail businesses have stopped paying rent and/or are filing for bankruptcy. The same holds true within the food service industry--with over a third of NYC restaurants having missed rental payments.
Landlords, on the other hand, profess optimism that New York City will survive this economic downturn. Kathleen Corless, a spokeswoman for Related, the developer of Hudson Yards, recently said, "Retail at Hudson Yards was off to a strong start before this crisis hit, and we firmly believe that fashion and retail will always remain core to the vibrancy of New York." But regrettably that statement may a bit too rosy, as earlier this week, noted chef Thomas Keller announced he was closing his restaurants, TAK and Bouchon Bakery, both at Hudson Yards.
Property owners are also aggressively battling commercial tenants who are seeking to break their long-term leases, and some landlords have even claimed that a lot of these big franchises are simply trying to take advantage of the crisis. But litigious landlords are likely looking at a long, uphill road ahead. Chief Administrative Judge Lawrence K. Marks issued a Memorandum this week, which continued the stay of commencement and enforcement of commercial eviction matters against tenants experiencing financial hardship due to COVID-19. As for residential tenants, the court system, for now, has given them a two-month reprieve -- extending the eviction moratorium through October 1, 2020. (The Administrative Order also continued the suspension of all eviction proceedings commenced on or after March 17, 2020 – whether residential or commercial, nonpayment or holdover.)
While pro-tenant activists welcomed the court's directive, landlord attorneys and trade groups expressed consternation, with one calling the directive an "improper push by the judicial branch to take on a quasi-legislative role." And to that end, we reiterate our call for legislators to step up and take action by implementing the protective measures that are so direly needed.
# # #
DISCLAIMER: As COVID-19 related developments change daily, this must be viewed as an exceptionally fluid situation. Accordingly, prior to taking any action, we strongly urge you to contact our office to ascertain whether there has been any change that would impact any recommendations made, or whether there are discrete facts or developments which would warrant undertaking a different tact or course.