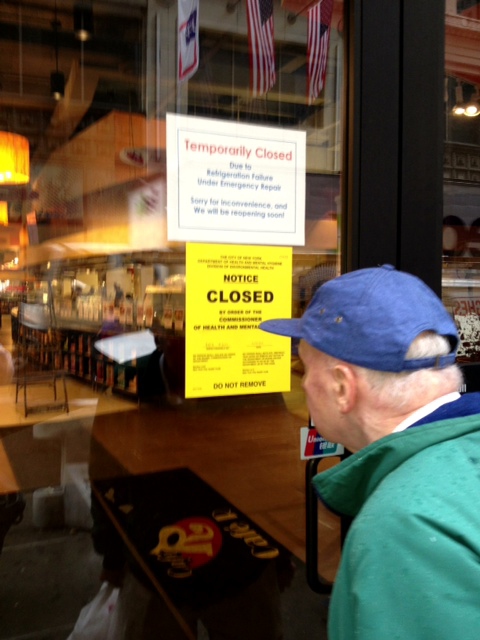 COVID & COMMERCIAL TENANTS:  IT AIN'T LOOKIN' GOOD
Nordstrom joins a growing list of retailers and commercial establishments who have indicated that they will not be honoring their lease obligations. And as calls for a rent freeze and related relief gain steam, efforts at the federal, state, and local levels have largely been focused on staying evictions and avoiding mass homelessness. Limited attention has been afforded to commercial real estate's COVID-19 woes.
On July 7, 2020, NASDAQ reported, "Nordstrom has told its landlords it will only pay half the rent they're due for the rest of 2020 and will use comparable-store sales to determine whether it will 'true-up' payments." In so doing, Nordstrom joins other clothing and apparel chains such as Foot Locker, H&M, Old Navy, and The Gap. Additionally, businesses such as AMC Theaters, Starbucks, The Cheesecake Factory, Supercuts, Panera Bread, and 24 Fitness, among others, are paying just a fraction (if any) of their rental obligations.
Undeniably, the pandemic has impacted large and small businesses alike. Mom-and-pop operations may not survive this crisis if our political leaders aren't prepared to offer some kind of support. Many small companies have resorted to asking their landlords for concessions, but the latter's complex ownership and financing structures may make obtaining such approvals a long, drawn-out process.
And, of course, given all the social-distancing limitations, the restaurant industry has been hardest hit -- with the Commercial Observer reporting that almost a third of NYC restaurants missed June rent.
Landlords, at their end, are also appealing for aid in the form of mortgage relief or delayed property-tax payments, but local governments are already cash-strapped, as tax collections continue to plummet and costs steeply rise amidst the pandemic.
With no immediate relief, or any long-term solution in sight, commercial tenants may be best served to attempt a renegotiation of their lease agreements with their landlords; rent reductions and/or lease termination options should be discussed.  And, as we have previously reported, some of the considerations to be mindful of include, but are not limited to, potential contract claims (or defenses) of "force majeure," "frustration of purpose," "impossibility," "impracticability," and "governmental taking," among others. (A more complete discussion of those claims may be found here).
If you are a commercial tenant and have questions about whether you qualify for relief or other protections during this crisis, please feel free reach out to one of our real-estate attorneys for assistance.