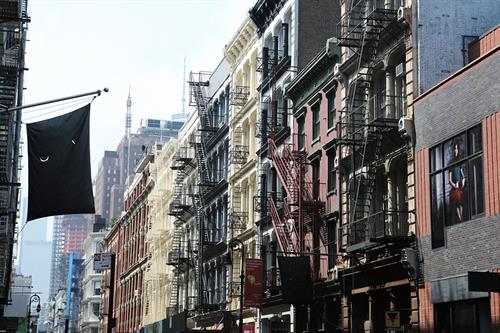 As we reported back on September 4, some New York City tenants advised that they were getting hoodwinked by local brokers.
While the new rent laws prohibit landlords from charging any residential tenant an application fee over $20, many were still being charged hundreds of dollars in fees by owners' agents, such as real estate brokers, because the latter believed the statutory limitation didn't apply to them.
As we anticipated, that supposed "loophole" is no more. By way of a recent announcement, the New York Department of State, Division of Licensing Services (the Department) has made it clear that brokers and other salespeople are also subject to the law's restrictions. (That's all explained here.)
To that end, the Department guides:
"The $20.00 limitation applies to licensed real estate brokers and salespeople acting as an agent of the 'landlord, lessor, sub-lessor or grantor.'"
Should a fee greater than $20 be collected by any licensed individual, that person could be "subjected to discipline by the Department pursuant to Section 441-c of the New York Real Property Law."
Interestingly, there are situations where that $20 cap does not apply, including when a property is being sold (including a coop or condo), and when a fee is being assessed by a Co-op/Condo board.
"This development should come as no surprise to any of our readers," said Jeffrey Norton, a partner at Newman Ferrara LLP. "It has long been the law, that if a landlord is barred from engaging in a particular act, that restriction will apply to any agent," he continued. "Why some agents were of the view they were exempt, defies all logic and reason.''
To view our earlier story on this topic, please use this link: https://www.nyrealestatelawblog.com/~/manhattan-litigation-blog/2019/september/brokers-can-t-charge-impermissible-application-f/
# # #
If you are a victim of any violation of the rent laws, by a landlord or an agent, feel free to contact one of our attorneys, at 212-619-5400.
# # #
For the latest updates, follow us on Twitter, Facebook, and LinkedIn.