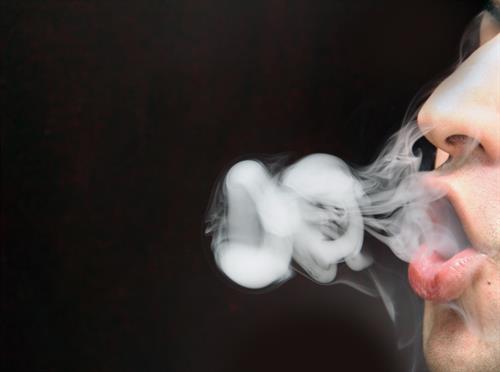 On September 16, we wrote about vaping's harmful effects. Since then, New York State has banned the sale of all flavored e-cigarettes, with Governor Andrew Cuomo warning of vaping's deadly ramifications. However, the ban has led to a massive outcry from consumers and vaping related businesses -– two of which have filed suit.
As we previously reported, doctors have concluded that breathing disorders, and other illnesses, were being caused by cannabis-based vaping products which were being sold on the black market.
"In New York, we have not found that in the commercial products," emphasized Dr. Howard Zucker, the governor's health czar. "All the samples are from black-market products." However, he proceeded to note that caution still needed to be exercised.
Vape shop owners are fighting back. "Every [vape] business in New York would close within 30 days if they couldn't sell 90 percent of what they sell," store owner Spike Babaian told AM New York. "We don't want anybody to go back to smoking because they can't access the product they use to keep them off cigarettes."
Devastated by the ban, Babaian must now decide whether to shutter her first Manhattan vape store. Cuomo, on the other hand, remains steadfast about forbidding the sale of flavored e-cigarettes, which he believes entice youngsters to get addicted to vaping.
"Congress banned the sale of cigarettes with flavors, except menthol and tobacco, because they knew flavors were being used to hook children," Cuomo added.
The government expects that ban will spark improvements in children's health. As the Health Department has indicated, "Last year, 1 in 15 public middle school students (about 13,000) reported having used an e-cigarette in the previous 30 days. One pod of the popular brand Juul can contain as much nicotine as an entire pack of traditional cigarettes."
"Given the very real concerns medical professionals are raising about these products, it is unlikely any litigation to overturn the Governor's decision will prevail," noted Newman Ferrara partner, Jeffrey M. Norton. "Unless they can competently rebut the medical evidence, this will prove to be an uphill battle for vaping businesses, that's for sure."
# # #
If you are the victim of a defective or hazardous consumer product, please feel free to give one of our attorneys a call at 212-619-5300.
# # #
For the latest updates, follow Newman Ferrara on Twitter, Facebook, and LinkedIn.