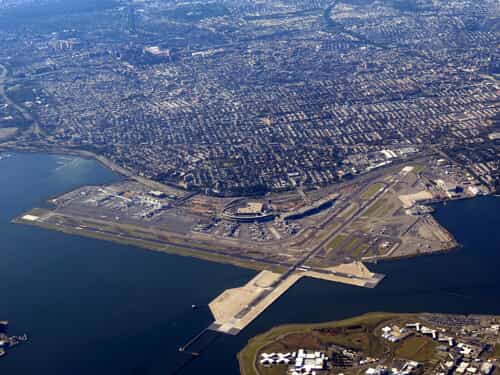 After expending some $3.9 billion, and taking some five years, the highly criticized LaGuardia Airport has finally opened a new Delta terminal. 
Known for its crowded, dilapidated and tightly spaced facilities, LaGuardia was never a preferred departure point.  Even Vice President Joe Biden compared the place to a "third-world country" back in 2014.  But the new Delta facility may signal an about-face for the long-maligned airport. 
"Governor Andrew Cuomo personally touted it ... as a state-of-the-art marvel that further moves the airport away from a desultory reputation," advises AM New York.  
Though, in prior years, the Delta experience at LGA has been far from satisfactory, the airline still managed to get our more flights each day than its facility at JFK. 
The rest of LGA is scheduled for renovation, and that isn't slated for completion until 2026, and will run some $8 billion -- which not only includes terminal renovations, but also brand-new parking garages.  
On October 29. 2019, Governor Cuomo was joined at the terminal opening by Delta CEO Ed Bastian and New York Mets All-Star pitcher Noah Syndergaard.  The right-hander noted that this was a momentous occasion, especially since he and his teammates fly out of LaGuardia for road trips.    
Overall, the new terminal is getting gushing reviews.  "It's just beautiful, new gates – it's just great," said a Delta flight attendant. 
"I am very impressed because I used to come to this airport and it was like a third world nation, but now it surprised me and it is very good for New York," said Sunnyside resident Rosa Hardin. "Thanks to Governor Cuomo, we will have a beautiful airport."  
# # # 
To read the full piece in AM New York, click here.