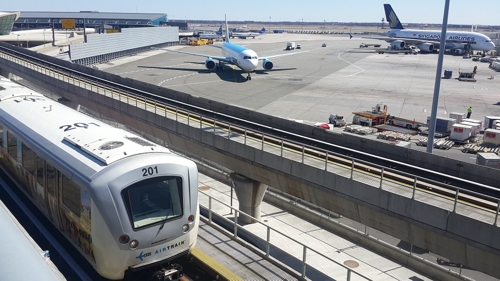 The largest solar plant of any US airport will be constructed at New York City's John F. Kennedy International Airport, according to a recent Crain's New York report.  Developed by SunPower Corp., and Goldman Sachs Renewable Power Group, the retrofitting will yield roughly 7.5 megawatts of battery storage.  
The Port Authority of New York and New Jersey announced the plan in November, as the agency is "aggressively" attempting to implement solar powered sources, wherever possible, because of its "commitment to the Paris Climate Agreement," according to Solar Power World.  The initial goal is to reduce greenhouse emissions by 35% by 2025, with the long-term goal to reduce emissions by 80% by 2050.  
"As the first transportation agency in the country to embrace the Paris Climate Agreement, the Port Authority is committed to integrating clean energy technology at all of its facilities," said Port Authority Chairman Kevin O'Toole. "The Port Authority is excited to be part of this collaborative effort bringing together community stakeholders, government and private business to advance our regional sustainability goals." 
This project is anticipated to lower JFK's greenhouse emissions by approximately 10%.  
# # #
For the latest updates, follow Newman Ferrara on Twitter, Facebook, and LinkedIn.