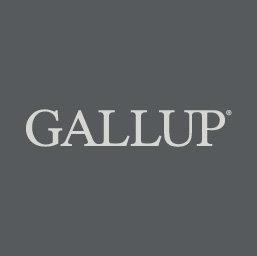 The American Public in 2017: What We Learned
Story Highlights
Americans say government is most important problem of 2017
Concerns about economy drop in 2017
Only 27% of Americans satisfied with way things are going in 2017
WASHINGTON, D.C. -- As it has for more than 80 years, Gallup continued in 2017 to measure and monitor Americans' views on their government, political leaders, public policy, the economy and their own lives. The following are Gallup editors' picks for the most important trends and discoveries reported each month this year.
January
The year 2017 began with significant political change, with President Donald Trump assuming office from President Barack Obama in late January. Obama ended his presidency well-liked, with a majority of Americans having a favorable opinion of the 44th president. Trump, by contrast, received record-low approval ratings throughout the presidential transition process. Once he took office, Gallup found Trump's initial approval rating was the lowest of all newly elected presidents' dating back to Dwight Eisenhower. Meanwhile, Americans said that of all the new president's campaign promises, it was most important that he invest in infrastructure and cut taxes.
The surge in economic confidence observed immediately after the election, driven by Republicans, carried over into the New Year. Gallup's Economic Confidence Index averaged +11 in January, the first double-digit positive monthly score since the start of Gallup Daily tracking in 2008.
February
Trump's nomination of Neil Gorsuch to the U.S. Supreme Court earned comparatively less public support than other Supreme Court nominations in recent decades. Later in the year, Gallup found Republican approval of the Supreme Court spiking considerably.
In its annual update of attitudes toward foreign affairs, Gallup found Americans' rating of the U.S.'s standing in the world at its lowest in a decade. North Korea, which would spend much of 2017 threatening the U.S., was the least popular country of more than a dozen that Americans rated. Russian President Vladimir Putin, though accused by various officials in the U.S. government of having interfered with the U.S. presidential election, was a marginally more popular figure this year than in 2016, especially among Republicans.
March
Americans' concerns about climate change stood at a three-decade high in March. Perceptions about the environment were politically polarized to a greater degree than in the past, with Republicans rating the environment especially positively and Democrats rating it more negatively. Majorities of Americans favored protecting the environment over developing new energy sources, while also favoring developing alternative energy over developing traditional fossil fuels. While few Americans thought Trump would do a good job of protecting the environment, a slim majority believed he could keep the country prosperous.
April
Americans in April were more bullish about their own personal financial situations than at any point in the past decade. Eight months before Congress focused on passing a massive overhaul of the nation's tax code, Gallup found Americans more comfortable than they had been in the prior four years with their own tax burden -- mostly because of improved satisfaction among Republicans. The majority of Americans continued to believe corporations and wealthy individuals pay too little in taxes.
May
The reaction to Trump's abrupt firing of FBI Director James Comey, with 39% of Americans favoring the move and 46% opposing it, was more negative than what Gallup measured in 1993, the last time a president fired an FBI director.
Gallup found Americans' support for gay marriage at the highest level on record. Americans expressed more liberal views on a number of other behaviors, including record-high levels of moral acceptance of birth control, divorce, sex between unmarried men and women, having a baby outside of marriage and polygamy. At the same time, Americans' ratings of moral values in the U.S. slipped to seven-year lows.
June
Americans' confidence in major societal institutions inched up this year, though for most institutions, current confidence levels remained below historical norms. The military continued to be the nation's most trusted institution and Congress the least. Americans' trust in newspapers rose modestly.
July
A record-high 64% of Americans this year reported they favor legalizing the use of marijuana. Additionally, slightly less than half of U.S. adults (45%) said they have tried marijuana at some point in their lives, the highest percentage to date. But while smoking marijuana was gaining some degree of acceptance, a record percentage of Americans said they believe secondhand smoke is harmful to humans.
As congressional Republicans unsuccessfully attempted to pass legislation that would have repealed large parts of the Affordable Care Act, Gallup found that a majority of Americans continued to approve of the controversial healthcare law. Prior to this year, a majority of the public regularly disapproved of the bill.
August
As the dust settled on Congress's failed attempt to undo the healthcare law, Republicans' approval of Congress dropped to a 2017 low, while Sen. John McCain, who broke with his party and voted against a repeal bill, saw his favorability rating increase.
U.S. workers' satisfaction with different aspects of their job was stable, with attitudes remaining generally positive. However, Gallup noted an important satisfaction divide between employees paid hourly and those with salaries, with the former less happy with many parts of their jobs.
Many business sectors gained esteem with the public, with much of the increase attributable to more positive attitudes among Republicans. Americans rated the computer and restaurant industries the most positively, and the federal government and the pharmaceutical industry the most negatively. Americans' approval of labor unions ticked up to the highest level since 2003.
September
A majority of Americans remained dissatisfied with the way the country is being governed. Americans' trust in the judicial branch of government increased, thanks largely to increasing Republican confidence. Trust in the executive branch edged down, while the legislative branch, the lowest rated of the three branches of government, inspired no more or less confidence in the public than in past years. Confidence in the mass media increased slightly -- albeit from a low baseline -- mostly because of higher confidence among Democrats.
The Democratic Party regained its edge over the GOP in favorability, although Republicans were seen as the party better able to keep the U.S. safe and prosperous. Americans remained wary of the federal government's role in their lives, and 55% said the federal government has too much power. But the 45% who want the government to do more to solve the nation's problems -- as opposed to leaving more responsibility with individuals and businesses -- was among the highest recorded over the past 25 years.
October
As the U.S. and key industries came to grips with the pervasiveness of sexual harassment in the workplace, Gallup found that one in three women worry about being sexually harassed. More than four in 10 women (42%) say they have been the victim of sexual harassment, and 11% of men say likewise.
In a survey examining Americans' opinions on crime, 71% described illegal drugs as a serious problem, the most since 2007, likely due to the escalating opioid crisis. Six in 10 Americans favored stricter gun laws in general, the highest level of support for stricter laws in well over a decade. Additionally, large majorities of Americans favored background checks, 30-day waiting periods before purchasing guns and registration of all guns, although support for banning assault weapons and handguns was much lower.
November
Americans' positive ratings of several aspects of the nation's healthcare system edged down from previous years. A majority of Americans once again believed government should ensure that all Americans have healthcare coverage, although not nearly as many thought there should be a government-run healthcare system. Additionally, most Americans said they don't know enough about a "Medicare for all" single-payer healthcare system to have an opinion on it.
December
Americans' initial reaction to congressional proposals to pass a new tax reform law was significantly more negative than positive.
Americans rated the honesty and ethical standards of nurses the highest of 22 professions tested, while rating the honesty of lobbyists, car salespeople and members of Congress the lowest. Obama and Hillary Clinton were 2017's most admired man and woman, marking one of the few times that the incumbent president did not win the most admired title.
Americans throughout 2017 named the government as the most important problem facing the nation, followed by healthcare, race relations, immigration, the need to unify the country, and the economy. Mentions of any aspect of the economy as the top problem were the lowest since Gallup began monthly tracking of the most important problem question in 2001.
Approval of Congress for the year averaged 19%, up two points from last year but among the lowest in Gallup's history. Americans' confidence in the economy remained in positive territory, and record-high numbers of Americans said that it was a good time to find a quality job. Despite improved views of the economy in 2017, overall satisfaction with the way things are going in the nation was essentially unchanged from 2016, averaging below 30%.