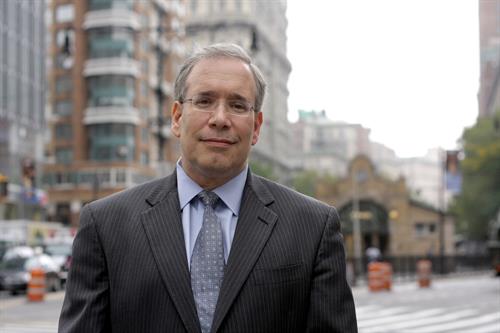 Comptroller Stringer Announces New Audit of NYCHA Heating Systems
Preliminary Stringer analysis finds NYCHA has boilers with a defect rate at five times the citywide average
Comptroller Stringer to launch 9th NYCHA audit
Stringer letter to NYCHA demands answers for tenants
After widespread reports from tenants of heating outages at NYCHA developments, New York City Comptroller Scott M. Stringer announced his office will launch a new audit of NYCHA heating systems.
"Across the city, tenants are suffering without heat and hot water. That's not an inconvenience – it's a crisis. NYCHA tenants are being left in the cold, in their own homes, by their own government. It's unacceptable," said New York City Comptroller Scott M. Stringer. "We cannot be a city in which those with luxury towers are living in comfort, while those across the street in NYCHA complexes are deprived of heat and hot water. Unfortunately, heating breakdowns happen year after year – and the bureaucracy continues to play whack-a-mole with short-term fixes instead of permanent solutions. We need to address this maintenance mess now, because our seniors, children, and families are struggling. That's why we're going to be looking under the hood at NYCHA. This is about safety – and equity."
The Comptroller's Office's initial review of the Buildings Department's annual compliance filings for high and low pressure boilers reveals that, since July of last year, inspection data has shown that NYCHA has a reported rate of defective boilers that is five times the citywide average – 39.5 percent of NYCHA inspections reported defects compared to 7.9 percent citywide.
The new audit announced will be Comptroller Stringer's ninth probe of NYCHA – more than any other Comptroller in at least the last 27 years. It comes after Comptroller Stringer yesterday sent a letter to NYCHA Chairwoman Shola Olatoye seeking data because tenants are facing inadequate or nonexistent heat and hot water, even as temperatures plummet to record lows. It also comes after a 2015 audit on NYCHA maintenance that showed problems with maintenance of boilers and heating systems.
In the last several days, complaints and reports about non-functioning heat and hot water have come from tenants at over 30 NYCHA developments across the city, including:
Manhattan
Taft Houses
Fred Samuels Houses
Jacob Riis Houses
Laguardia Houses
Harborview Terrace Houses
Jefferson Houses
Lower East Side Rehab
Wise Towers
WSUR (Site C)
Queens
Redfern Houses
Woodside Houses
Brooklyn
Farragut Houses
Reid Hosues
Tilden Houses
Pink Houses
Rutland Towers
Independence Houses
Bushwick II Houses
Red Hook West Houses
Howard Houses
Bronx
John Adams Houses
Millbrook Houses
Clason Point Gardens
Melrose Houses
Sedgwick Houses
Patterson Houses
Soundview Houses
Sonia Sotomayor Houses
Randall Avenue – Balcom Avenue
South Bronx Area (Site 402)
West Tremont Ave – Sedgwick
Staten Island

To read Comptroller Stringer's July 2015 audit, click here.

To read Comptroller Stringer's letter to NYCHA Chairwoman Shola Olatoye, click here.