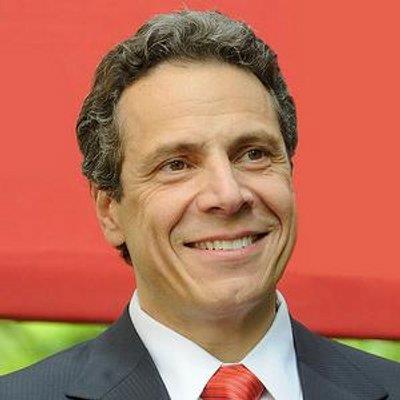 Governor Cuomo Announces Groundbreaking of $65 Million Affordable Housing Development in the Bronx
Part of Historic Commitment to Provide Permanent Affordable and Supportive Housing
Construction Begins on The Grand, 138 Affordable and Supportive Apartments in Mt. Hope and University Heights
Governor Andrew M. Cuomo recently announced the start of construction of three multifamily rental buildings with 138 affordable apartments in the Bronx called The Grand. The project is part of Governor Cuomo's unprecedented $20 billion, five-year plan launched in FY 2017 to provide permanent supportive housing, affordable housing with on-site services that help formerly homeless and disabled tenants live in dignity in the community, by constructing and rehabilitating 100,000 units of affordable housing and 6,000 units of supportive housing. The Grand is the largest ground-up, low-cost tax-exempt bond deal developed by a minority-owned firm since Governor Cuomo took office.
The $65 million development is a partnership with from New York State Homes and Community Renewal; Thorobird Companies, a minority-owned firm; the Association for Rehabilitative Case Management & Housing, Inc., a not-for-profit supportive housing provider; and City of New York Department of Housing Preservation and Development. Photos of the plans can be found here.
"When we expand economic opportunities, housing opportunities, and job opportunities for all New Yorkers, we empower the community to forge even greater successes," Governor Cuomo said. "The Bronx is a thriving model for New York and the rest of the country of how safe and decent affordable housing can change lives while enriching neighborhoods."
Since 2011, HCR has built and preserved 12,624 units in the Bronx, with nearly $600 million in financing HCR resources, leveraging more than $2.3 billion in other public and private resources.
The Grand will provide high quality affordable homes close to public transportation, one block from the B and D subway lines to help to create vibrant, livable communities. It will also feature community and recreation facilities, including landscaped rooftop decks to encourage resident engagement. Each of the three rooftops will also house a solar panel array, which will power some of the buildings' energy needs.
41 of the 138 apartments in the three buildings will be set-aside for formerly homeless adults with a serious mental illness and will be permanently supported by rental subsidies and support services. It will be funded by Empire State Supportive Housing Initiative, the services and operating funding component of the Governor's housing plan, administered by the New York State Office of Mental Health. Eight units will receive Project Based Section 8 rental assistance vouchers through an allocation from New York City Housing Preservation and Development.
Commissioner of New York State Homes and Community Renewal, RuthAnne Visnauskas, said, "The Grand is a reflection of Governor Cuomo's commitment to growth in the Bronx and a profound statement that when we build our city and our state, we include everyone in the process. By working with our private-sector partners, we create safe, affordable housing that provides hope and opportunity to our homeless, veterans, and disabled neighbors who will call it home."
Commissioner of the NYS Office of Mental Health Dr. Ann Sullivan said, "Governor Cuomo's Empire State Supportive Housing Initiative has brought together numerous state agencies to address homelessness among especially vulnerable populations, including individuals living with serious mental illness. ESSHI funding support for 'The Grand' will provide approximately $1 million per year for 41 supportive housing units with services that will enable individuals with serious mental illness to live independently and become active, contributing members of their community."
Senator Gustavo Rivera said, "This exciting development will meet a myriad of goals that should be standards as we address New York's homelessness and affordable housing crisis. It does not only create affordable units for vulnerable populations of various incomes, but it leverages public-private partnerships, benefits the taxpayer, provides opportunities for minority- and women-owned businesses in our community, and utilizes sustainable energy infrastructure. I look forward to this exciting example of progress in our borough and to welcoming our new neighbors to their homes."
Assemblymember Victor Pichardo said, "The Grand housing complex's proposed units will unequivocally help address the housing needs of our hardworking Bronx families, while maintaining dignified housing for our most vulnerable populations. It is also encouraging to see that the building units will include 21st century sustainable energy conservation technology. I have no doubt the collaborative efforts of Governor Cuomo, the NYS Office of Mental Health, and HRC in this critical housing development investment will ensure affordable housing remains at reach for the Bronx community."
Bronx Borough President Ruben Diaz Jr. said, "Creating affordable housing units was a top priority since my first day in office, and the work we have done in the Mount Hope and Morris Heights neighborhoods are a testament to the efforts we are putting in to make this happen. These 138 units in three buildings will provide true mixed-income housing, addressing the needs of low- and middle-income residents, providing supportive units for our most vulnerable residents. I want to thank Thorobird and ACMH on this partnership, as well as Gov. Cuomo and all the New York City agencies that lent their leadership to continue our growth, as a borough."
Councilman Fernando Cabrera said, ""This is an important day and a major step in addressing the urgent need for affordable housing in my district. I was happy to provide $250,000 in capital funding for the Grand, a $66 million development that will add 138 units of affordable, mixed-income and supportive housing along with a supportive services component. The Grand demonstrates the forward thinking of Governor Cuomo and Thorobird in sustainable social impact development in distressed urban communities and meets significant needs in my district."
Housing Preservation and Development Commissioner Maria Torres-Springer said, "Through Housing New York, we aren't just producing record levels of affordable housing, we are also building opportunity for Minority and Women-Owned Business Enterprises who will expand the talent and diversity of the development pool. We are pleased to partner with Thorobird Companies, a participant in HPD's Building Opportunity Initiative for local M/WBEs, on this dynamic project that will bring 138 affordable homes to extremely low- and low-income New Yorkers, with 41 homes set aside for formerly homeless households. I want to thank the team at Thorobird Companies, our colleagues at the State, and all our development partners for sharing our commitment to providing quality, affordable housing and services for the most vulnerable New Yorkers."
Thorobird's Managing Member Thomas Campbell, said, "The Grand is the first step to providing one of the city's most economically-challenged areas with quality affordable homes. We are not in the business of building cinder blocks. We want to create attractive spaces where residents can truly feel a sense of pride and ownership about where they call home. When you are standing on top of a roof, you feel a sense of control and everything just looks and feels better."
The total development cost for this project is $65 million. More than $46 million in financial support for the three buildings will be delivered by NY Homes and Community Renewal, including $32.6 million in tax-exempt, private activity bonds. The development is also supported by financing from both HCR's Supportive Housing Opportunity Program and Middle Income Housing Program.
Other public and private resources include $14.5 million from the City of New York Department of Housing Preservation and Development through HPD's ELLA program and Mayor de Blasio's Housing New York 2.0 plan; $500,000 provided by Bronx Borough President Ruben Diaz Jr. Councilman Fernando Cabrera and Councilman Ritchie Torres each supported the project with $250,000 from New York City Council Reso A funds.
To date, ESSHI services and operating funding has been committed to support over 1,000 units of permanent supportive housing for homeless individuals and families with disabilities or other life challenges in 59 projects, including the Grand.
The development aligns with the Governor's ambitious goal of 30 percent MWBE participation in State contracting. HCR's Office of Economic Opportunity works closely with MWBE firms to provide technical assistance and position MWBEs for success.