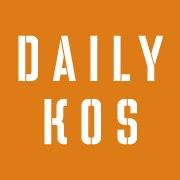 Lucas, sign the petition: Denounce Jeff Sessions for cracking down on marijuana.

In a direct blow to science and medicine, U.S. Attorney General Jeff Sessions is going after states that have legalized marijuana, even those that have authorized the use of medical marijuana.

On Thursday, Sessions rescinded an Obama-era federal policy that allowed marijuana to flourish without federal intervention, in states like Colorado, Oregon, and California.

Now, it's up to U.S. attorneys to decide if they want to enforce federal laws against marijuana — and seeing how Sessions just appointed 17 interim U.S. attorneys, a lot of people are questioning what's going to happen next.

This is a direct assault on communities of color, who are disproportionately affected by marijuana criminalization. Sessions' decision to go after marijuana also affects disabled people and other patients who use medical marijuana.

This decision is wrong and harmful. Click here to IMMEDIATELY sign the petition denouncing Sessions for rescinding federal policy that allowed marijuana to flourish.

By signing this petition you will receive periodic updates on offers and activism opportunities from Daily Kos. You may unsubscribe at any time. Here's our privacy policy.

In solidarity,
Sarah Hogg, Daily Kos