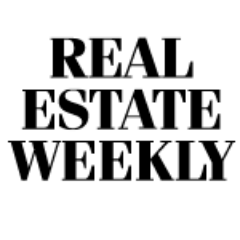 Gateway Plaza residents seeking class action status in lawsuit vs. LeFrak
New York Supreme Court Judge Melissa Crane will hear arguments on a motion for class certification on December 7. The action covers residents from the six buildings in the complex, with the addresses 345, 355, 365, 375, 385 and 395 South End Avenue, who have lived in the properties since April 1, 2008. The buildings contain more than 1,700 apartments and over 4,000 tenants. Prices for units in the complex start at $2,825 per month for a studio, according to the property's website.
The lawsuit, which was originally filed in 2014, alleged that LeFrak leased homes that had defective windows and insulation, leading to extreme temperatures inside the apartments during the winter and summer. Conditions are said to be so bad that icicles have formed inside the apartments. Tenants say that LeFrak has failed to address structural defects at the property for more than a decade.
"Plaintiff's counsel are looking forward to the opportunity to put all of the facts before the court. Gateway Plaza tenants have been made to suffer for years and it is time for the landlord, the LeFrak Organization, and its partners from the Fisher and Olnick Organizations, to be held accountable," said Lucas Ferrara, who is part of a team that is serving as counsel for the proposed tenant class.
Marina Towers, the LeFrak Organization subsidiary named in the lawsuit, denied the claims, disparaging the assertions of lead plaintiff Maureen Koetz. "Marina Towers categorically rejects the allegations of Maureen Koetz, the person who is bringing this lawsuit. Marina Towers has sought to be a good landlord, and has spent millions on upgrades and improvements to Gateway Plaza. Marina Towers believes that the Court will dismiss the claims of Koetz, who is not even a tenant of Gateway Plaza, having left months ago. Marina Towers also believes the Court will refuse the attempts of Koetz's lawyers to make this meritless lawsuit a class action."
The residents are seeking structural repairs for the Gateway Plaza complex, along with rent deductions and refunds for tenant and former tenants. During the December hearing, the court will also hear arguments on LeFrak's motion to file an amended motion to dismiss the lawsuit. A Supreme Court Judge earlier denied a motion to dismiss the case.