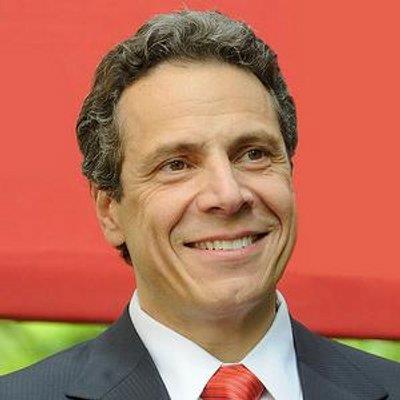 Governor Cuomo Announces Approval of Delta Lease Agreement for Final Component of Brand New Airport at Laguardia
Work on State-of-the-Art Delta Facility to Begin Later This Summer - Joining Roadway Construction and LaGuardia Gateway Partners Construction Already Underway
Delta Facility Renderings Available Here
Part of Transformation of LaGuardia Into New Unified Airport and 21st Century Transportation Hub
Governor Andrew M. Cuomo recently announced the Port Authority of New York and New Jersey's Board of Commissioners gave final approval to a lease agreement with Delta Air Lines, Inc. for its new $4 billion, 37-gate facility at LaGuardia Airport, the final component of the transformation of LaGuardia into a completely rebuilt, unified 21st century airport. The Port Authority has committed a fixed amount of no more than $600 million to the Delta project, with the airline providing $3.4 billion and assuming responsibility for any cost overruns. All of the new airport terminal facilities, including the Delta project, will be located closer to the Grand Central Parkway as part of the new unified airport design, providing significantly more airfield space.
"The transformation of LaGuardia Airport into a state-of-the-art transportation hub is key to the economic growth and strength of the entire state,"Governor Cuomo said. "With this action, we are taking the next major step in our work to build a new LaGuardia - an economic engine and world-class airport worthy of New York."
The Delta work will begin later this summer. The redevelopment of the Delta facilities is part of the overall LaGuardia Airport project that broke ground in June of 2016 on the construction of the new overall roadway configuration and on the LaGuardia Gateway Partners passenger terminal concourses on the western half of the new airport.
Delta Airlines CEO Ed Bastian said, "With the approval of Delta's new lease at LaGuardia Airport, we are now looking forward to breaking ground on our historic state-of-the-art facility later this summer. This is an important step forward for our customers and employees at one of our most important hubs and builds on years of Delta's investment in New York. We appreciate the Port Authority of New York and New Jersey for their continued partnership in transforming LaGuardia into the world-class airport that New York travelers deserve."
Port Authority Executive Director Pat Foye said, "Today's Port Authority action continues Governor Cuomo's transformative vision for a modern, united and customer-friendly LaGuardia Airport. In addition to bringing LaGuardia customer's experience into the 21st century, this agreement with Delta will create construction jobs and long-term permanent airport jobs that will help boost the region's economy."
Over 80 percent of the Delta project is funded through private investment. The Port Authority's $600 million commitment to the new Delta facility includes the cost of a new electrical substation, parking expansion, new roadways and additional supporting infrastructure.
The new facility - which will boast sustainable technology -- will consist of 37 flexibly sized gates that can accommodate Delta's full fleet, four concourses connected by a centralized check-in lobby, security checkpoints and baggage claim areas. Renderings of the project are available here.
On the airfield, planes will have increased maneuverability via enhanced taxiways, which will increase the efficiency of aircraft moving to and from runways, thereby reducing delays. The new Delta facility also will offer wider concourses, larger gate areas and more seating, as well as 30 percent more concessions space than its existing facilities. It also will house a new Delta Sky Club featuring a Sky Deck with airfield views, locally inspired food options, artwork from emerging New York artists, and other unique amenities.
In addition, the new terminal will offer direct access between the parking garage and the airport's new Central Hall, improved drop-off/pick-up areas, as well as a curbside check-in bypass leading directly to the security checkpoint.