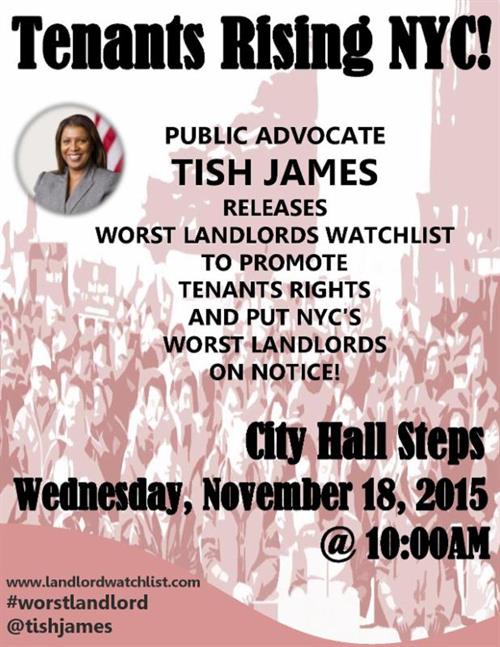 Friends,
Too often, landlords in New York City get away with subjecting tenants to horrible living conditions by ignoring necessary building maintenance and constantly violating housing laws. That's why I am releasing the 2015 Worst Landlord Watchlist to put these bad actors on notice and make sure that tenants have the resources, tools, and support to stand up to bad landlords and protect their rights.
Please join me and New York City housing advocates for a rally to promote tenants' rights and put our City's worst landlords on notice. The rally is on Wednesday, November 18th at 10AM on the steps of City Hall.
I hope to see you all at City Hall on Wednesday morning because every New Yorker deserves to live in safety and security, and every apartment needs to meet basic standards of decency.
Sincerely,

Letitia James
NYC Public Advocate
EVENT RESCHEDULED! SEE UPDATED INFO HERE