A reader sent us an observation which we thought we'd share with you.
Over six months ago, the New York City Department of Buildings (DOB) posted a "Partial Vacate Order" on the building which houses the New York City Department of Education (DOE) 's Manhattan headquarters.
While the DOB 's Order (dated 11/13/07) indicates there are on-site conditions which are "imminently perilous to life," we're advised that the DOE continues to operate from the structure.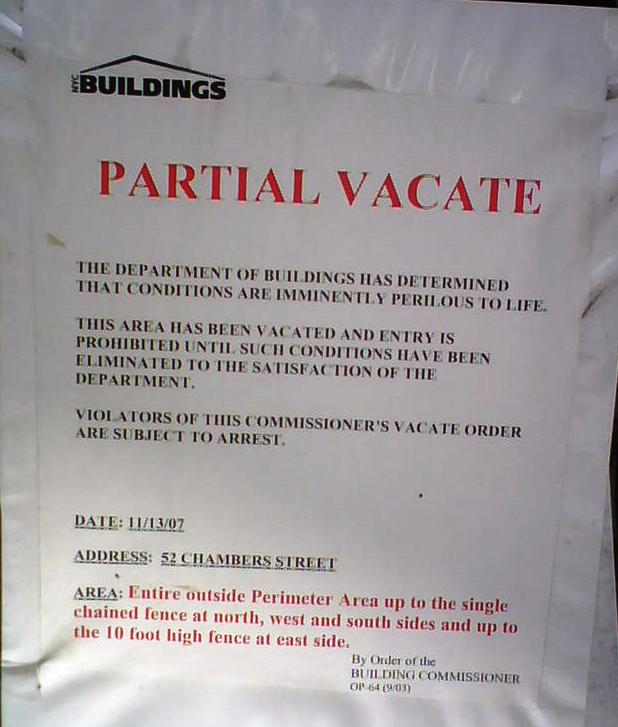 Here's the commentary that accompanied the reader's photograph:
The Dept of Education has so much time and resources to persecute its employees, but apparently none to correct the violations that led the Buildings Dept to place a partial vacate order on DOE headquarters -- the Tweed Courthouse. Since the order states that the entire outside perimeter of the building is unsafe and should be vacated, shouldn't people be kept away from the building's perimeter and concomitantly, the building itself? I guess it's more important to collect $3,000.00 fines than look after the safety of the Department staff and the students who attend the High School located in the building.

Can I have Joel Klein arrested for crossing the perimeter and entering the building in violation of the order?
Have Chancellor Klein arrested?

We dare ya!