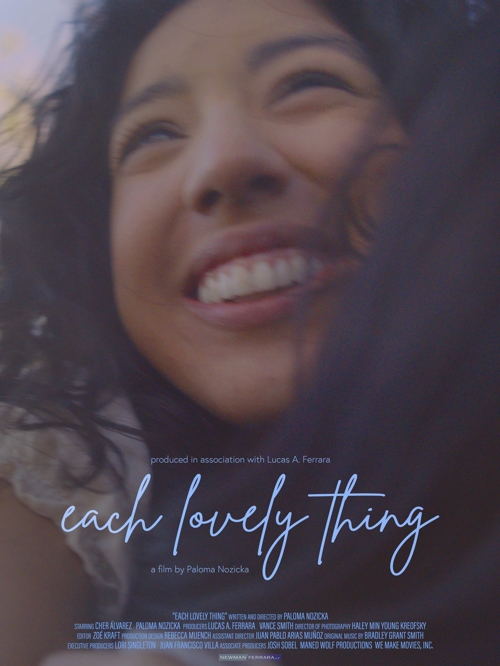 Selected by MovieMaker Magazine as one of the "Top 50 Film Festivals Worth the Entry Fee," and among the top "Best Reviewed Festivals" of the last decade, CATALINA FILM FESTIVAL (CFF) is an "annual celebration of film," which you'll find on Santa Catalina Island, (a/k/a "Catalina Island"), some 22 miles off the coast of Los Angeles.
▫️
In addition to promoting education, art, and entertainment, the group's mission is to support local charities and provide economic stimulus to the area via "amazing independent film screenings, and inspiring events."
▫️
Among this year's featured projects, screening from September 20-24, 2023, you'll find "EACH LOVELY THING," a short written and directed by Paloma Nozicka. In this piece, while a celebration is underway, a woman repeatedly attempts to stop her sister from making an irreversible decision.
For additional information about the event, please visit: CATALINA FILM INSTITUTE
▫️
In addition to extending our thanks to everyone at CFF for the selection, we congratulate our cast and crew for achieving this great honor. (Their Instagram tags follow.)
▫️
@each_lovely_thing
Starring:
@thnx4chering
@palomiiiiiiita
▫️
Featuring:
@elainerivkin @13inspanish @xmarksthespt @bywoahboy @kiaylaryann @deliabaseman @ramonehulet @juanempanadavilla @lori1ton
▫️
produced in association with @lucasaferrara
writer + director: @palomiiiiiiita
creative producer: @vanceasmith
EPs: @juanempanadavilla @lori1ton
AP: @jmichaelsobel
DOP: @haley_minyoung_kreofsky
Editor: @zoe_lawrence_
1 AD: @_jjuanpablo
1 AC: @justinlinstagram
gaffer: @vic_lee12
sound mix: @spagettit
prod design: @beccamu
sound design: @_jjuanpablo
key: @a_classic_jo
swings: @sassyseamonster @elicooperfilm
colorist: @ariannashiningstar
post audio: @_jjuanpablo
music: @sadbradsmith
wardrobe: @alexiscmartino
hair + mu: @laurennverret.mua @andreavaldezmua
PA @ibelieveicanry
BTS stills: @katherinebournetaylor
poster: @beccamu
trailer: @zoe_lawrence_
▫️
It'd be a lovely thing if you could join us on the Island starting Sept. 20 …..
.
.
.
#
To view a list of some of Lucas's other projects, click here: https://www.imdb.com/name/nm11739610/
#
#lucasaferrara #righttodie #death #dying #disease #cancer #terminalillness #terminallyill #tumor #film #films #movie #movies #directing #director #writer #actor #actors #shortfilm #actress #femalewriter #screenplay #directors #moviemaking #movemaker #filmmaker #filmmaking #moviemakers