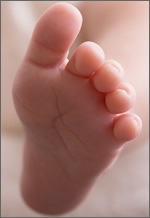 MOTHER COULDN'T SHOW THAT HOSPITAL HAD NOTICE
Believing that her child's injuries were the result of medical malpractice during the birthing process, "C." asked the New York County Supreme Court for permission to file a late "notice of claim" as against the New York City Health & Hospitals Corporation. When that request was denied, she appealed.
Apparently, C. waited some five (5) years before asking for leave, and not only did she fail to show a reasonable excuse for that delay, but she was unable to show that the hospital-defendant had notice of the underlying facts. Apparently, hospital records were silent about any injury occurring during delivery, and while C's expert opined that the use of excessive traction to the head caused "a brachial plexus injury and Erb's palsy," there was nothing in the hospital records which showed that traction was even utilized.
While she claimed that her delay was due to her optimism that the child's condition would improve over time, the record evinced that some four months after the kid's birth, C. brought the child to another medial facility for a "second opinion," because she was unhappy with the youngster's progress.
Given those gaps, since the hospital-defendant had been "deprived of the opportunity to conduct a prompt investigation of the merits of plaintiff's claim," the Appellate Division, First Department, allowed the denial to stand.
C. what happens when you sit on your rights?
# # #
DECISION