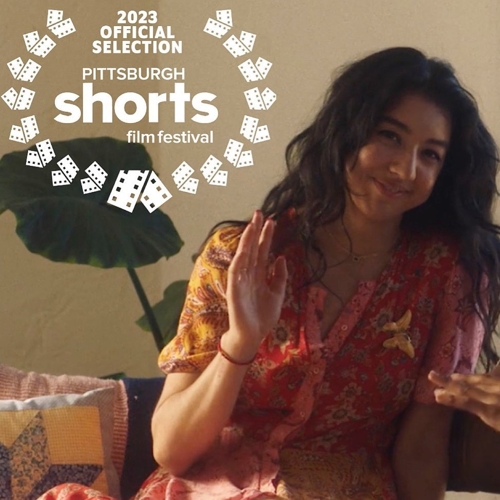 Now in its seventh year, PITTSBURGH SHORTS FILM FESTIVAL "presents the best contemporary short films from around the world … and around the corner."
▫️
Among the films selected to screen at this event — which is being held from November 16-19, 2023, at the Harris Theatre (downtown Pittsburgh) — you'll find EACH LOVELY THING, a short written and directed by Paloma Nozicka.
▫️
In this piece, as a special celebration is underway, a woman repeatedly attempts to stop her sister from making an irreversible decision. But will she succeed? To find out, visit: https://filmpittsburgh.org/films/each-lovely-thing
▫️
Our thanks to everyone at PITTSBURGH SHORTS for this honor, and kudos to our cast and crew for making this achievement possible.
✨
@each_lovely_thing
Starring:
@thnx4chering
@palomiiiiiiita
▫️
Featuring:
@elainerivkin @13inspanish @xmarksthespt @bywoahboy @kiaylaryann @deliabaseman @ramonehulet @juanempanadavilla @lori1ton
▫️
produced in association with @lucasaferrara
writer + director: @palomiiiiiiita
creative producer: @vanceasmith
EPs: @juanempanadavilla @lori1ton
AP: @jmichaelsobel
DOP: @haley_minyoung_kreofsky
Editor: @zoe_lawrence_
1 AD: @_jjuanpablo
1 AC: @justinlinstagram
gaffer: @vic_lee12
sound mix: @spagettit
prod design: @beccamu
sound design: @_jjuanpablo
key: @a_classic_jo
swings: @sassyseamonster @elicooperfilm
colorist: @ariannashiningstar
post audio: @_jjuanpablo
music: @sadbradsmith
wardrobe: @alexiscmartino
hair + mu: @laurennverret.mua @andreavaldezmua
PA @ibelieveicanry
BTS stills: @katherinebournetaylor
poster: @beccamu
trailer: @zoe_lawrence_
✨
Joining us would be such a lovely thing ….
#
To view a list of some of Lucas's other projects, click here: https://www.imdb.com/name/nm11739610/
#
#lucasaferrara
#righttodie
#death
#dying
#disease
#cancer
#terminalillness
#terminallyill
#tumor
#film
#films
#movie
#movies
#directing
#director
#writer
#actor
#actors
#shortfilm
#actress
#femalewriter
#screenplay
#directors
#moviemaking
#movemaker
#filmmaker
#filmmaking
#moviemakers