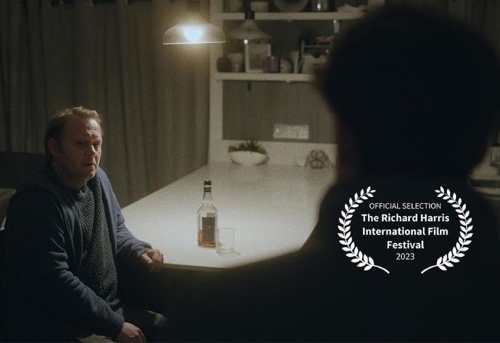 Now in its 10th year, the Richard Harris International Film Festival honors the life and legacy of the world-renowned Irish actor and singer, Richard Harris, in the city of Limerick, where he was born and raised. Its mission includes showcasing and supporting "young filmmakers, feature filmmakers from the Irish Diaspora, theatrical performers, poets, singers and writers."
We're pleased to announce that PATH TO ECSTASY, written and directed by Abdullah Khan, a Forbes "30 Under 30" honoree, has been selected to screen at this year's event, which is scheduled from October 26-30, 2023, at The Commercial (Limerick, Ireland).
For more info, visit: https://rhiff23.eventive.org/schedule/652d10844f5f7c007266de40
Our sincerest thanks to all at RHIFF for this great honor. And congratulations to our amazing PTE team. (Their Instagram tags follow.)
✨
Starring @mikejibson @louis.serkis @lauramain1 @tomtaylor1607 @georgiapembertonofficial @amirwilson_ @kenchristiansen1 @mimislinger @spencerallum1997 @mollymaeosborne @omimantri @_harryjmiller_ Extras @guilfordschoolofacting2 and @sabellcasting
✨
Written, Produced & Directed by @abs1999k
Produced by @lucasaferrara
Line Producer: Max Marlow
Casting @sydney.aldridge.casting
Crowd Casting @kierasbell
Prod Design @georgesyborn
Costume Design @ilariamosca22
DOP @carmenpellon
HMU @nerdsfx @roxy_ley_ @emmalouprocter
Sound/Re-Recording Mix @tonemanufacture
Dialogue Editor @kmorrisonsound
Composer @hollieboohiya
Songs @psyche.legend
VFX @scgraphics2016, Harry Binstead
Colourist: Max Ferguson-Hook @timebasedarts
Storyboard Art @lottieboards
Credits @filipparulski
Poster @n9_design
Add'l Editors: Serhat Sensoy, Eleanor Adler
Sound Mix: Andrea Cremononi, @rufusambler
Boom: Andrea Calaprice
Script Supv'r: Abdoulie Mboob
Set Dresser: Rob King
Art Assists: Mattie Williams, Batool Hindess
Costume Supv'r @camyule
Costume Trainee: Jasmine Fone
Add'l Photography: James Ducker
Steadicam Op @_steadilee_
Focus: Tuncer Ozdemir, Ben Grady
Clapper Loaders: Deniz Ersoy, Jake Philips
Gaffers @jakubpaczos, Jorge Higgins
Electricians @bigheadamerican, Alex Strachen, Agata Morawska, Edmund Bishop
1AD @joshsales4, Alex Mill
3AD @emilyjanesheppard
Crowd AD @bearmizzi
Director's Assist @carmenflowerg
Stills: Chris Cox
Consultant @dutty_delphi
Drivers: Kristian Delahoy, Dean Thomas, Orr Mehmet
PAs @suda_moe @divyanshimenariafilms @davidkemiki @heather_milsted @nick.georghiou @harrylouisstevens
Final Mix @bleatpost
Kit @shootblue
Festival Consult @festivalformula
✨
Why not join us for some Ecstasy?
# # #
# # #
To view a list of some of Lucas's other projects, click here: https://www.imdb.com/name/nm11739610/.
# # #
#shortfilm #filmmaking #drama #director #filmmaker #filmmakers #actors #acting