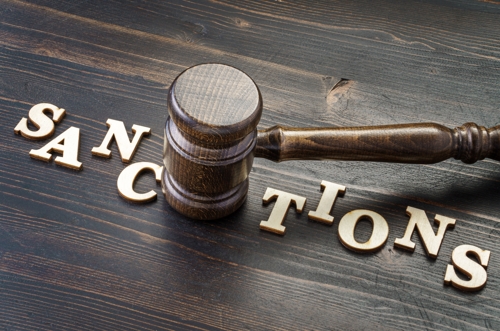 COURT'S DECLINATION OF RELIEF IN DEFENDANT'S FAVOR UPHELD ON APPEAL
After JF was hit by some falling debris while on 437 BMW, LLC's property, he filed suit in the Kings County Supreme Court seeking compensation for his damages.
While the case was underway, a discovery related dispute arose and JF moved to compel a deposition of the defendant, while the latter cross-moved to "dismiss the complaint, preclude evidence, or to compel a further deposition of the plaintiff." Apparently, JF allegedly failed to timely provide certain photographs and videos that had been requested by the defendant and previously ordered by the court.
When the judge denied the defendant's "sanctions" request, an appeal ensued.  And on its review of the matter, the Appellate Division, Second Department, noted that the Supreme Court has "broad discretion" monitoring and addressing discovery related matters. And for a penalty to issue, a movant must show, among other things, that the opposing party engaged in "willful and contumacious conduct" – such as repeatedly failing to "'to respond to demands or to comply with discovery orders, and the absence of a reasonable excuse for these failures,' or by the failure to comply with court-ordered discovery over an extended period of time."
While JF's submission was certainly "tardy," given that it occurred prior to the note of issue, and the defendant's deposition, and in the absence of the requisite degree of deliberateness, the AD2 left the denial of defendant's cross-motion undisturbed.
Would you have sanctioned that?
# # #
DECISION