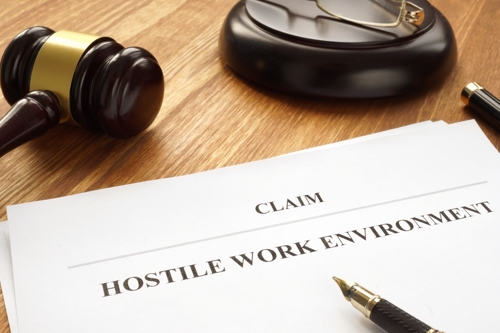 IRANIAN EMPLOYEE'S ACCENT AND PHYSICAL APPEARANCE WERE MOCKED
Landry's Seafood House is said to have subjected an employee to a "hostile work environment based on her national origin" and to have retaliated against her when she protested the mistreatment she was experiencing at the hands of the company's managers and supervisors at its Englewood, Colorado, location.
Apparently, the individuals in question, "regularly and openly" mocked her Iranian accent, "criticized her physical appearance and treated her differently than non-Iranian employees." Yet, despite her objections, the company failed to take appropriate responsive action.
Believing that such conduct violated Title VII of the Civil Rights Act of 1964, Section 703, the United States Equal Opportunity Commission (EEOC) filed suit in U.S. District Court for the District of Colorado (EEOC v. Landry's Seafood House – Colorado, Inc. d/b/a Saltgrass CO, Inc. f/k/a Landry's Seafood House, Landry's, LLC d/b/a/ Landry's Inc., and Landry's Management, L.P., Civil Action No. 1:23-cv-02463) seeking monetary damages and injunctive relief.
In a written statement, Amy Burkholder, director of the EEOC's Denver Field Office noted, that "Workers, regardless of their country of origin, should be treated equally and fairly in the workplace …. An employer must take seriously any allegations that an employee is being treated differently due to their nationality, including harassment about their accent or other cultural differences."
Where is Landry's landing next?
# # #