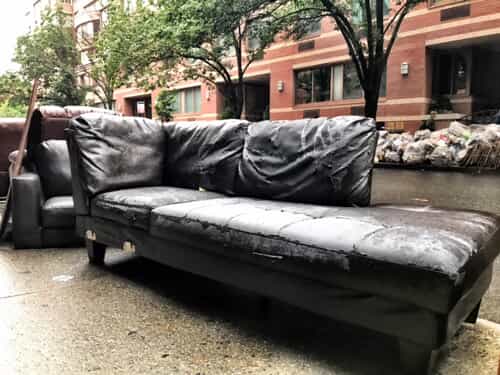 FIRED STORE MANAGER OVER VAX POLICY DESPITE HER ACCOMMODATION REQUEST
In 2021, Hank's Furniture – a retailer with stores in four states – required its employees to be vaccinated for COVID-19. And when an assistant store manager of their Pensacola, Florida, location requested a religious accommodation, she was reportedly fired, according to a lawsuit filed by the U.S. Equal Employment Opportunity Commission (EEOC) on September 19, 2023.
After the employee informed the company that she required an accommodation, the individual was advised that she would be demoted if she failed to comply with the vaccination policy. And, when she resisted, she was eventually terminated.
Since such conduct allegedly violated Title VII of the Civil Rights Act of 1964, the EEOC filed civil litigation (EEOC v. Hank's Furniture, Inc., Case No. 3:23-cv-24533 in the U.S. District Court for the Northern District of Florida, Pensacola Division, seeking monetary damages and injunctive relief.
In a written statement, EEOC Birmingham District Director Bradley Anderson, noted that "Federal law requires employers to accommodate sincerely held religious beliefs if reasonable accommodation can be made without causing undue burden to the business."
Think they have a hankering for a settlement?/
# # #