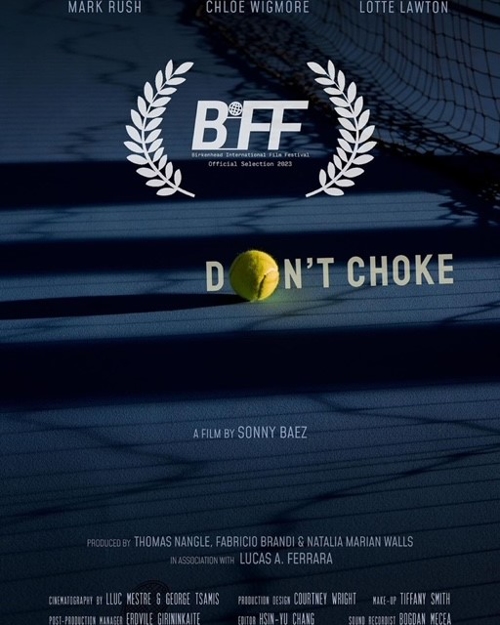 The fourth Birkenhead International Film Festival, which will be held on Friday, October 21, 2023, is focused on the theme of "world-building" — the process of creating film experiences that "transport viewers into new worlds and universes of their making."
▫️
And since there is "a significantly lower percentage of opportunities for northern filmmakers in the UK … the festival provides an opportunity for [creatives] living and working in the north of the UK. Whilst still championing and celebrating films from across the world."
▫️
Given that backdrop, we're pleased to announce that "DON'T CHOKE" — a short film written and directed by Sonny Baez — has been selected to screen at this year's festivities, which are being conducted at Williamson Art Gallery, Birkenhead, UK (7pm start).
▫️
In his "black comedy-drama," Sonny explores "the toxicity, violence and passion surrounding the end of a marriage." And he depicts a couple's child-custody battle in a unique way.
▫️
For additional information, visit:https://www.conveniencegallery.org/biff
▫️
While the event is currently sold-out, no need to get choked up, as standby tickets are available.
▫️
Special thanks to everyone at BIFF for this honor and our congratulations to our cast and crew on yet another stellar achievement.
.
.
.
.
.
 
# # #
To view a list of Lucas's other projects, click here: https://www.imdb.com/name/nm11739610/
# # #
.
.
#lucasaferrara @dontchokeshortfilm @sonnybaez97
.
.
.
#film #shortfilm #moviemakers #creatives #actors #filmmakers #filmmaker #divorce #marriage #separation #children #child #childcustody #custody #moviemaker #endofmarriage