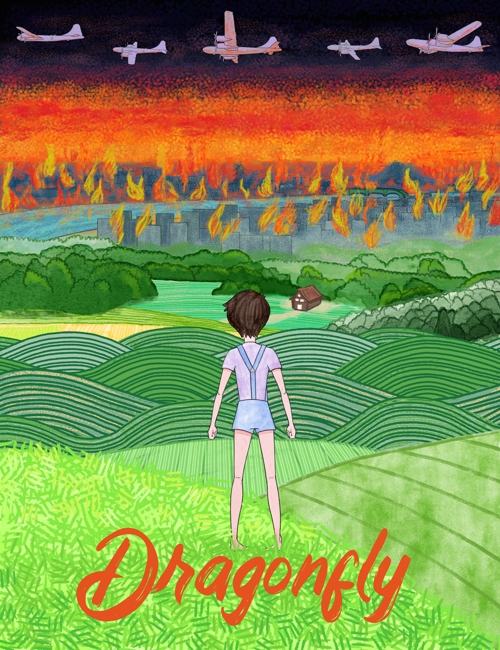 Created in 2005, "when it became apparent that there was a need to enhance women behind the camera," LA FEMME INTERNATIONAL FILM FESTIVAL has spent the last 19 years honoring women in film, by promoting "content creation by Women Producers, Writers, and Directors from around the world."
▫️
This year's festivities will take place from October 19-22, at REGAL CINEMAS (1000 W Olympic Blvd, Los Angeles, CA). And we're honored that DRAGONFLY — a short film written, produced, and directed by Julia Morizawa, with animation created by Maria Marta Linero and RolyPoly Animation — will be among the projects you'll find screening.
▫️
Inspired by the life of Julia's grandparents — who were subjected to the Tokyo Firebombing of March 9-10, 1945 — this unique work addresses "the generational trauma of war, the power of family, and finding the strength to rise from the ashes."
▫️
For additional information, please visit: https://lafemme.org/film-screenings-2020/tickets-2021-festival/
▫️
We thank everyone at LA FEMME for this honor, and extend our congratulations to the entire DRAGONFLY team:
✨
Written, produced, directed by @juliamorizawa
Animation Director @mmlinero @rolypolymotion
Lead Animator Eva Benitez
Sound Designer Giorgia Garcia-Moreno
Composer Aiko Fukushima
Voice cast @miyakodama @theerikaishii @darksamurai00 @jamestakuleung @kazumiaihara
Executive producers @mrbriansturges @jamesbabbin @jtnorcal @lucasaferrara @dkoltermanjp Christopher Luk
In association with @chimaerafilms @vcmediaorg
✨
Don't let this one fly by!
.
.
.
.
#
To view a list of some of Lucas's other projects, click here: https://www.imdb.com/name/nm11739610/
#
#lucasaferrara @dragonflyshortfilm
.
.
.
#dragonfly #dragonflyshort #dragonflymovie #shortfilm #shortfilms #indiefilm #indiefilms #indiemovie #indiemovies #laemmle #film #films #indiefilmmaker #femaledirector #femaledirectors #indiefilmmakers #toykobombing #tokyofirebombing #animation #japanesehistory #tokyo #tokyojapan #animator