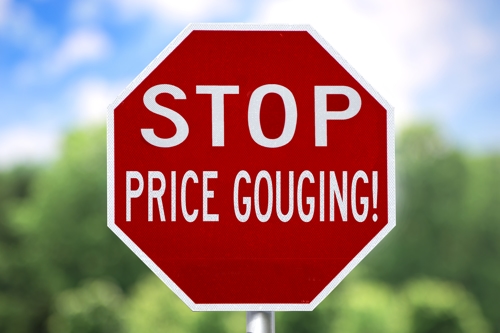 WHOLESALE GROCERY AND DRUG DISTRIBUTOR PLAYED GAMES DURING PANDEMIC
According to a press release issued by the New York State Attorney General's Office, a Ronkonkoma-based wholesale grocery and drug distributor, known as Quality King Distributors, Inc., was alleged to have increased the pricing of Lysol products – including Lysol Spay and Lysol Wipes – by over 50% at the beginning of the COVID-19 pandemic.
Apparently, prior to the pandemic a 19 oz can of the spray sold for $5.20. Some 5 weeks later the price increased to $8. About that same time frame, a case of 12 cans, originally sold for $5 pp., and just months later, in April of 2020, Quality charged $9.08 – "nearly double the price."
In restitution, Quality King has agreed to pay $100,000 to the state, with 1500 New Yorkers expected to receive checks for about $10 each.
Attorney General James noted in a written statement: "As we were grappling with fear and uncertainty during the early days of the pandemic, Quality King took advantage of New Yorkers and jacked up prices on these essential products …. Price gouging hurts consumers and small businesses and prevents people from getting critical goods in a time of crisis. We are putting money back into consumers' pockets and requiring Quality King to clean up its act. I thank the New Yorkers who raised these concerns to my office and enabled us to investigate, uncover the price gouging, and take action to hold Quality King accountable."
Looks like that A.G. sure sanitized that ….
# # #