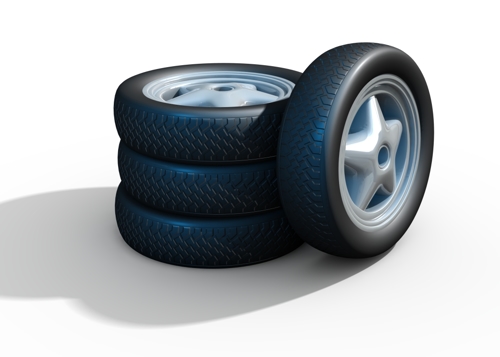 GUY GOT TIRED OUT
Ryan W. was injured when some tires fell off a forklift, after it drove over a crack in the concrete floor of a building owned by Estes Express Lines. When Ryan later filed suit in Erie County Supreme Court, he sued Estes claiming that the company had allowed the dangerous condition to exist on its property.
When Estes sought to have so much of the case that had been brought against it dismissed -- claiming it was an "out-of-possession" landlord that had only limited responsibility for the structure's maintenance -- a Erie County justice ultimately denied that request.
On an appeal, the Appellate Division, Fourth Department, agreed, noting that while an "out-of-possession" landlord would typically not be liable for injuries that occur when a property has been transferred to a tenant, there are certain exceptions to that rule, like when the owner is "contractually obligated to repair the premises," or when it "has reserved the right to enter the premises to make repairs, and liability is based on a significant structural or design defect that violates a specific statutory safety provision."
Interestingly, while this lease did not contain a general requirement that Estes repair or maintain the premises, it was responsible to correct "structural defects in the bearing walls and roof." And since there was a "question of fact," as to whether the crack condition which triggered the injury had been caused by "water damage or water infiltration due to poor maintenance of the roof and walls," the AD4 agreed with the court below that Estes couldn't be let out of the case.
Now that had to have been pretty tiring.
# # #
DECISION