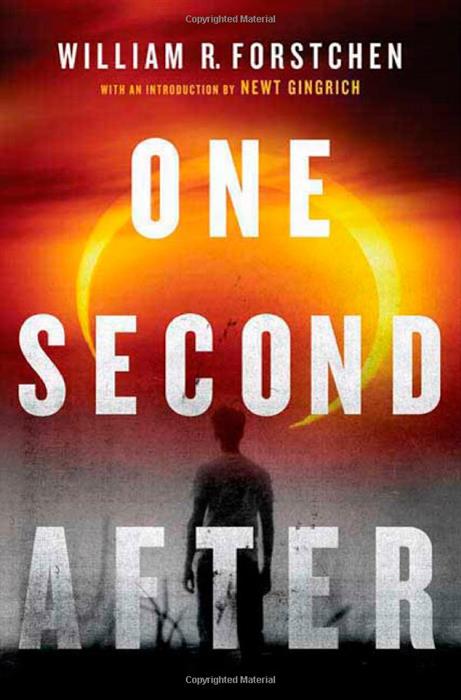 THE END MAY BE NEARER THAN YOU THINK!
Allow us to take you into the not-too-distant future: It's 2026, and it's a beautiful, sunny morning in June, the weather is in the high 80s … and 90% of our country's population has perished.
Wait .... What?
About two years prior, tensions between the United States and a third-tier nuclear nation – think Iran, maybe North Korea -- boiled over to the point that an Electromagnetic Pulse device, (or EMP), was detonated about 200 miles above the center of our nation, with catastrophic consequences.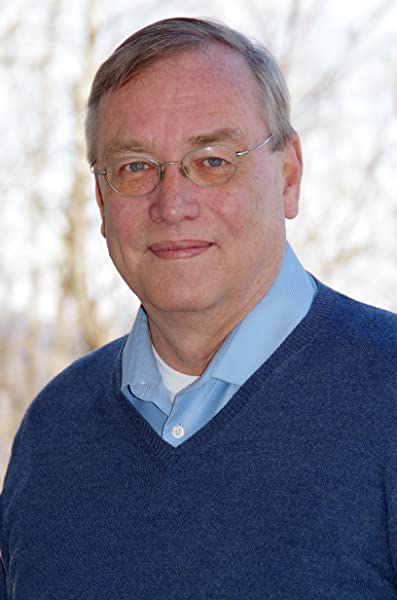 Why are we fixating on such unpleasantness? Well, we recently had the pleasure of a virtual sit-down with Dr. William Forstchen, military historian, technology expert, and New York Times best-selling author, and ended up discussing our nation's security vulnerabilities –and discussed what the days and months following an EMP attack would look like. And the things Dr. Forstchen portends are far from rosy … and not for the faint of heart.
"Seconds after the detonation, all five of the country's major communication grids would be wiped out," he explained, "and everyone will be left staring at dark TV screens." With no federal, state, or local updates relayed to citizens, panic will rapidly escalate.
Left with little-to-no direction from government, Dr. Forstchen suggests that the population will track Maslow's "Hierarchy of Needs" -- a theoretical model proposed by psychologist Abraham Maslow outlining the underlying motivations for human behavior. Of course, it all begins with water; without which human beings can only live about three days. But with all major clean-water grids down (and because these systems run on electricity) "turning on the tap" will no longer work. And that will likely fuel the beginnings of societal pandemonium.
Next on the list: food. And with most urban areas having only about three to four weeks of food supplies on hand, massive starvation, widespread looting, and deaths will result. Because the demand will exceed supply, there will be extremely tight allocations of any available resources. And to that point, Dr. Forstchen transported us back in time, and recalled the Siege of Leningrad, during WWII (1941-44), when Russia was forced to triage off its population – with soldiers on the front lines receiving rations equaling around 2,000 calories per day, machine and factory workers receiving around 1,500 per day, and the rest of the population, (deemed non-essential to the war effort), getting around 700, about half of which was comprised of sawdust. (While an unimaginable notion for many Americans to comprehend, the atrocities of WWII occurred less than 80 years ago.) Rationing and food lines would likely be inevitable.
And as many Americans rely on medication, the next domino to fall would be that finite supply, (as production of medicine and pharmaceuticals will have been halted), and that will not only compound the death toll but spike the rate of psychosis.
As the weeks turns to months, and things worsen, whatever remnants of government might remain will rapidly lose its grip on "command and control." It was at this point that Dr. Forstchen recalled the origins of his interest in this apocalyptic subject. "It was literally, a dark and stormy night," he joked, while in grad school in Indiana, that an ice storm happened to wipe out the entire state's electric grid. And, unlike a brief summer power outage, this storm left the grid down for a week and a half. "Day 5 and 6 without electricity, things [in this quaint, University town] were getting very, very off-kilter."
The final stage, he added, is disease. Dr. Forstchen notes that with an overwhelming amount of sewage no longer being properly processed, widespread salmonella will also infect the population. (Of course, with little or no medication available to address its impact or spread.)
Does that all seem unimaginable? Well, don't just take Dr. Forstchen's word for it. Congress has held multiple hearings on this particular issue, thanks to the efforts of Dr. Peter Pry, who brought light to the effects of an EMP attack during the first congressional study of the issue back in 2001/2002. He opined that if America were to be attacked with an EMP, 90% of its citizens would die within the first two years.
Naturally, we challenged the notion of our country's ill-preparedness, and when asked how long it would take for the "grid" to be repaired, we were shocked by the response. "In the event of a major grid shutdown, all sub-stations across the country will be tasked with pulling equipment to repair it. The problem is, we don't have the stockpile reserves of transformers needed to bring the power back online," Dr. Forstchen explained. These transformers are primarily sourced from -- you guessed it -- China, and the supply is already severely backlogged, with its current estimated production timeline, from requisition to install, at about two years. In a time of crisis, that timeframe would likely be greatly protracted.
Each night, most Americans go to sleep believing that their country's defense systems can deflect an attack – whether it be nuclear or electromagnetic. But, sadly, Dr. Forstchen thinks that is nothing but a fantasy. "We're spending a trillion dollars on infrastructure. Not a dime to protect us against an EMP strike. And it IS a very real threat."
What can we do to prepare for such an event? Well, Dr. Forstchen suggests that the average American home should be equipped with at least a month's worth of supplies (including about 3-4 liters of water per day, a water purifier, a generous supply of canned goods (and other long-lead perishables), a secure heat source, 100 pounds of dog food (if applicable), and "GOD bags" – for "Getting Outta' Dodge," should evacuation be necessary).
And as for the nation's preparedness? Well, Dr. Forstchen explained that "hardening the grid" will be a multi-year process. The Department of Energy recently conducted an analysis of the American electrical grid, and it found that most equipment was almost 60 years old. Dr. Forstchen's advice, to politicians and the governmental agencies tasked with our safety and security, is to upgrade the system, safeguard our remaining strategic oil reserves, and, most importantly, announce a robust and crystal-clear deterrence policy to our enemies: "The United States knows what EMP is, and if you're even thinking of twitching in that direction, the response will be cataclysmic for you."
As we approached the end of the interview, we had to ask Dr. Forstchen, "So, what does your basement look like?" And after a chuckle, he said, "Yeah, sure I'm prepared." But he also added that most people shouldn't have to think like he does, because worrying about an attack and its consequences can most certainly mess with your head. He suggests, "Plan beforehand, then forget about it. Just live your life."
And with those wise words, we went back to constructing and stocking our underground "safe room."
# # #
William R. Forstchen, Ph.D., widely regarded as one of the foremost experts on EMP attacks, is a noted expert historian and public speaker and has been interviewed on FOX News, C-SPAN, and Coast to Coast on such topics as history, technology, cultural issues, space technology development, and security threats. He has been consulted by agencies within federal and state governments and has spoken at conferences all over the United States on the topic of EMP attacks.
His book, One Second After, depicts the cataclysmic damage to America following an EMP attack. Its publication spawned a series which includes One Year After, The Final Day, and the upcoming book, Five Years Later. Further, a feature film based on One Second After, is currently in development.
For more information about the One Second After series, visit: https://www.onesecondafter.com/
# # #
DISCLAIMER: THE VIEWS EXPRESSED HEREIN ARE PROVIDED FOR INFORMATIONAL OR EDUCATIONAL PURPOSES ONLY AND ARE EXCLUSIVE TO THOSE INDIVIDUALS EXPRESSLY IDENTIFIED OR FEATURED IN THIS POST (AND ARE NOT SHARED BY THE PUBLISHER OF THIS WEBSITE).
THIS POST DOES NOT CONSTITUTE AN ENDORSEMENT OF ANY PERSON, PRODUCT, OR SERVICE DESCRIBED HEREIN.
NO CONSIDERATION OR REMUNERATION, OF ANY KIND, WAS EXCHANGED FOR THE PUBLICATION OF THIS PIECE.