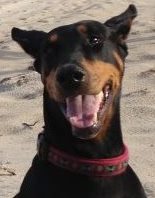 DOG-EAT-DOG?
On August 14, 2018, after his condo board unanimously passed a rule which prohibited dogs over 25 pounds on the property, Richard Turan filed suit claiming that change was unenforceable because the governing bylaws required 66 2/3 of the building's homeowners to approve the rule for it to be effective.
By decision and order dated January 2, 2020, the Nassau County Supreme Court agreed with Turan and declared that dog of a rule null and void. And, on appeal, the Appellate Division, Second Department, concurred with that outcome, noting, as follows:
Here, the plaintiff demonstrated, prima facie, that the board's adoption of the house rule was not authorized by the condominium bylaws, and thus, the adoption of that rule was not protected by the business judgment rule …. Since neither the condominium bylaws nor the condominium declaration of covenants, restrictions, easements, charges, and liens (hereinafter the declaration) contained any restriction on the size of dogs permitted on the condominium premises, the house rule constituted an amendment of a permitted use of the plaintiff's unit, which, pursuant to Article X of the condominium bylaws, required approval by 66⅔% of the homeowners at a noticed meeting, and an amendment to the declaration ….
Bet that dogged this board.
# # #