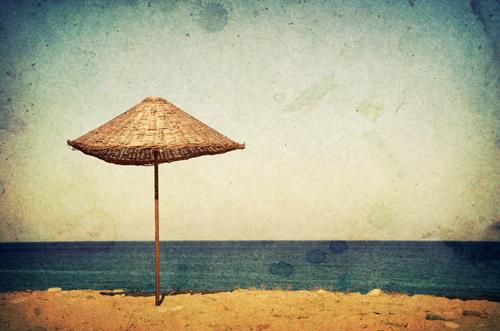 The doors to THE BEACH HOUSE -- a "compelling" new play written by Jo Harper, and directed by Bethany Pitts -- close Saturday night, March 11, 2023.
▫️
Starring Gemma Barnett, Kathryn Bond, and Gemma Lawrence, this will be your final opportunity to witness these great performers in an "exquisitely crafted," "superbly acted" production.
▫️
Our reviews have been overwhelmingly stellar:
▫️
⭐⭐⭐⭐ Broadway World
⭐⭐⭐⭐ The Reviews Hub
⭐⭐⭐⭐ All That Dazzles
⭐⭐⭐⭐ London Pub Theatres
⭐⭐⭐⭐ Salterton Arts Review
▫️
And as renowned playwright Dan Rebellato recently noted, "It's a fascinating play, gently traumatic, icily tempestuous. It's a play about home, adventure and betrayal, told with maturity, subtlety and elegance."
▫️
To learn more, please visit: https://parktheatre.co.uk/whats-on/the-beach-house.

▫️
With special thanks to our cast and crew:
▫️
CAST:
KATHRYN BOND: KATE
GEMMA LAWRENCE: LIV
GEMMA BARNETT: JENNY
▫️
CREW:
WRITER: JO HARPER
DIRECTOR: BETHANY PITTS
DRAMATURG: YAËL SHAVIT
SET AND COSTUME DESIGNER: CARA EVANS
LIGHTING DESIGNER: LAURA HOWARD
SOUND DESIGNER AND COMPOSER: HOLLY KHAN
CASTING DIRECTOR: TOM WRIGHT
INTIMACY COORDINATOR: LOU KEMPTON
PRODUCTION MANAGERS: RACHEL MORRIS AND IAM BRAME
COMPANY STAGE MANAGER: KAT TURGOOSE
LX AND SOUND OP: AMY ELLIS-HALL
PRODUCTION CARPENTER: RICHY PATERSON
PRODUCING TEAM: SASHA EASTABROOK, LAURA WHITE
CONSULTING PRODUCER: BECCA ROWSON
MARKETING: ANNA LAWSON AND EMMA NELDER
▫️
BLOOPER REEL: DAN POOLE - TIMEBOMB PICTURES
▫️
Now hurry ... before THE BEACH HOUSE gets shuttered for the season!
.
.
.
#lucasaferrara @joharperdoyle @beth.pitts @gracenelder @tomwrightious @thebeachhouseplay @misskathrynbond @gemlbarn @timebomb_pictures #play #drama #dramas #theatre #londontheatre #relationships #actors #actresses #playwright #director #directing #producer #show #performance #love #lgbt #lgbtq #gay #gayrelationship #lover #lovers #partner #partners #acting #stage #stageperformance