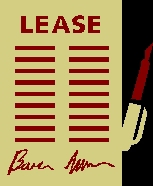 TENANT DIDN'T GET A LAWFUL RENEWAL
When a rent-stabilized tenant refused to sign a renewal lease, the landlord started a holdover proceeding seeking to evict predicated upon that refusal.
When the Kings County Civil Court dismissed the landlord's case with prejudice, an appeal to the Appellate Term, Second Department, followed.
Because the tenant was denied a one- or two-year term for her initial lease, and wasn't given a rent-stabilization rider, and given that the proposed increases were based upon an "improper initial rent," both the Civil Court and AT2 concluded that the tenant was justified in rejecting the renewal form and that a holdover proceeding did "not lie."
And we ain't lying about that, neither.
# # #
DECISION